Zerodha is India's biggest Stockbroker as well as the best discount broker in India. If you want to open Demat account in Zerodha, there are two ways for the same.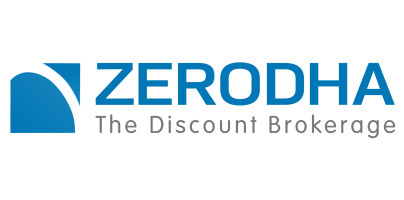 1>Online Account Opening Process
2>Offline account opening process
How to Open Zerodha Demat account online?
To open Demat account and trading account online, you need below documents and conditions
1> Aadhaar card which should be linked to a mobile number where you will get OTP for esign
2>PAN card
3> 6 months bank statement (with IFSC, MICR, Account no and Bank logo printed) or personalized canceled Cheque (your name printed)
Once you have these documents ready, click here to go to the Zerodha page and register your details on the page as shown below. You can follow online instructions to open an account then.
Click Here

To Open Zerodha Account – Brokerages, Benefis and Services Review.

Check Zerodha Review – Brokerages, Benefits and Services Review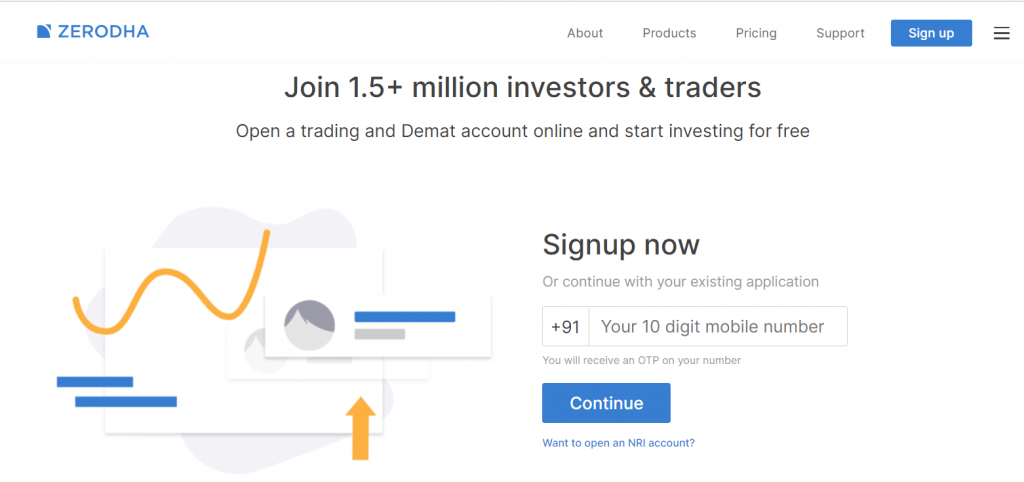 How to open Zerodha Demat offline?
To open Demat account and trading account offline, you need below documents and conditions along with account opening form
1> Aadhaar card photocopy
2>PAN card photocopy
3> 6 months bank statement (with IFSC, MICR, Account no and Bank logo printed) or personalized canceled Cheque (your name printed)
4> Completed Account opening forms. You can download form from here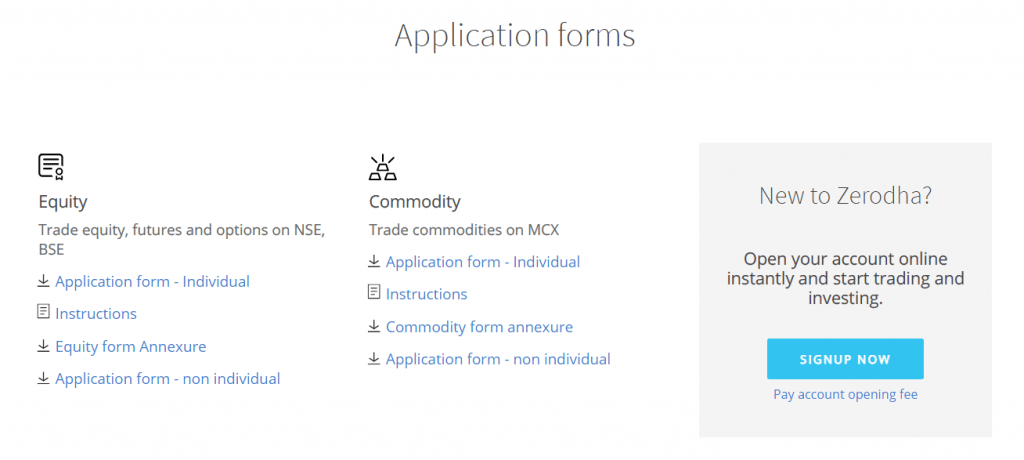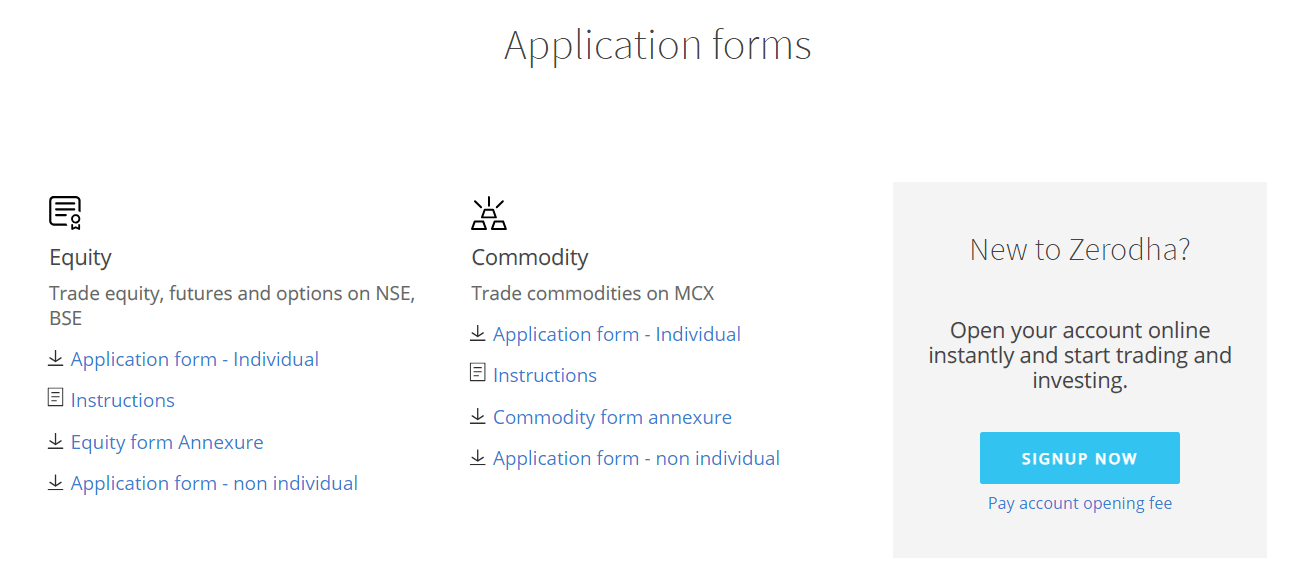 CONTACT US TO OPEN DEMAT ACCOUNT