Zerodha is India's biggest Stock broker as well as best discount broker in india. If you want to Open demat account in Zerodha , there are two ways for the same .
1>Online Account Opening Process
2>Offline account opening process
How to open Zerodha demat account online ?
To open demat account and trading account online , you need below documents and conditions
1> Aadhaar card which should be linked to a mobile number where you will get OTP for esign
2>PAN card
3> 6 months bank statement (with IFSC , MICR , Account no and Bank logo printed) or personalized cancelled Cheque (your name printed)
Once you have these documents ready , click here to goto Zerodha page and register your details in page as shown below. You can follow online instructions to open account then.
Click Here

To Open Zerodha Account – Brokerages, Benefis and Services Review.

To Open Zerodha Review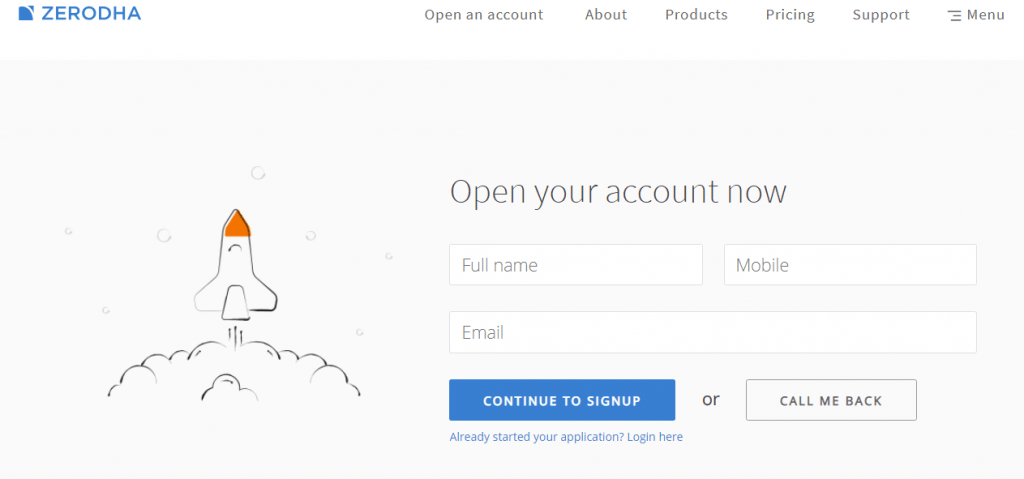 How to open Zerodha demat account offline ?
To open demat account and trading account offline , you need below documents and conditions along with account opening form
1> Aadhaar card photo copy
2>PAN card photo copy
3> 6 months bank statement (with IFSC , MICR , Account no and Bank logo printed) or personalized cancelled Cheque (your name printed)
4> Completed Account opening forms . You can download form from here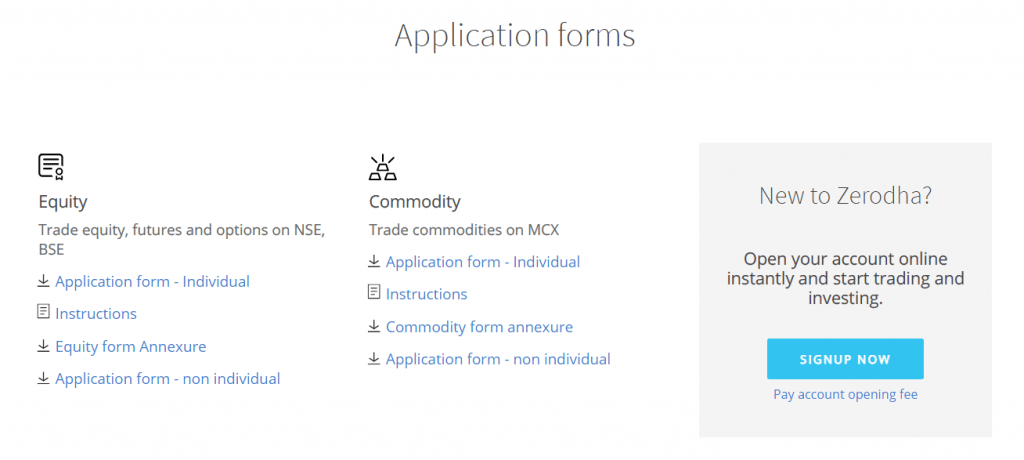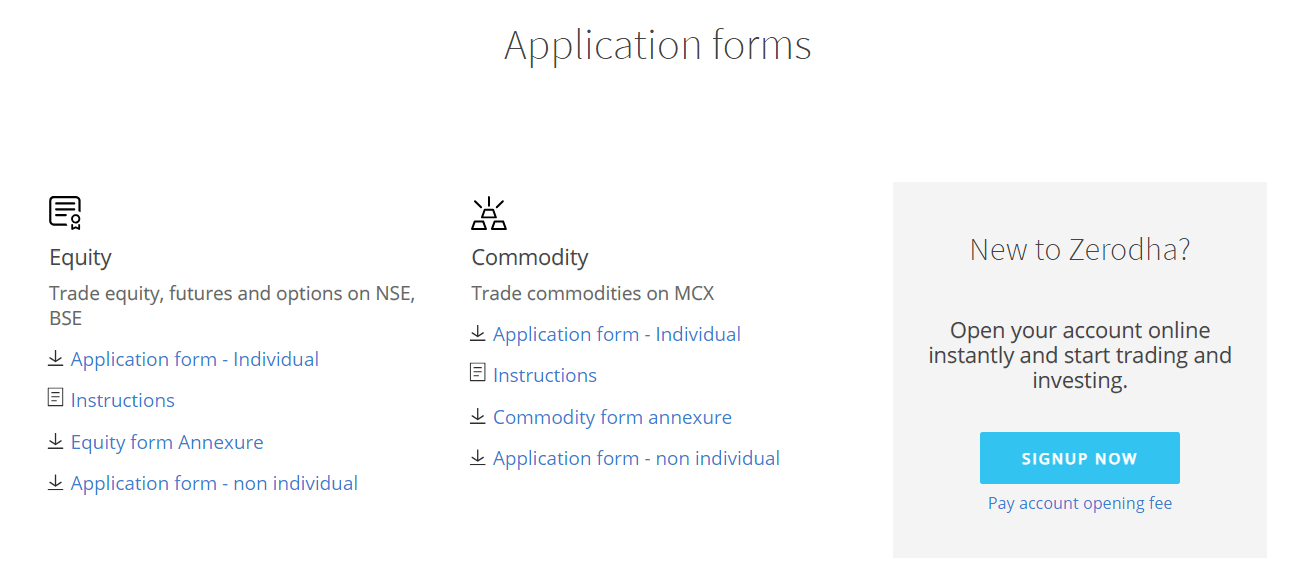 CONTACT US TO OPEN DEMAT ACCOUNT