How to buy IPO in Zerodha Console?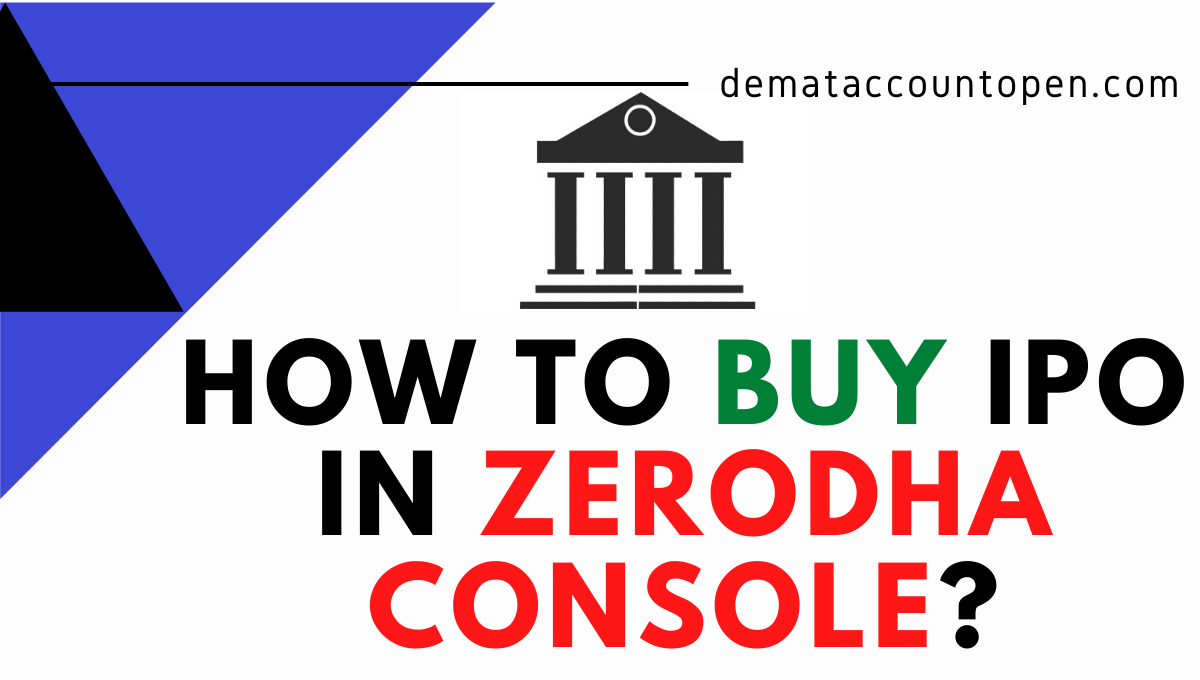 Apply for IPO in Zerodha Console
Zerodha is the number discount broker in India. It charges the lowest brokerage charge compared to other discount brokers. You can click here to open a Zerodha Demat Account Online. Today in this post we will learn how to buy IPO in Zerodha. You can apply for Zerodha IPO using Zerodha Console Application.
Zerodha brokerage charges model with Free Equity delivery, Free direct Mutual Funds, and Flat Rs 20 per trade and low AMC charges have made Zerodha the number one Discount Broker of India.
What is IPO?
Full form of IPO is an initial public offering. IPO provides an opportunity for a private company to directly sell their shares to the general public for the first time. It can be a new or old company that decides to be listed on the stock exchange.
Companies can boost their investment capital with the help of an IPO by issuing new shares to the public or the current shareholders can sell their shares to the public without asking for any fresh capital.
How to buy IPO in Zerodha Console?
Most of the people are facing issues while applying for Zerodha IPO. So, here are a few steps
You need to visit Zerodha Console using this link console.zerodha.com and click on "login with the Zerodha kite" by which we can log in with our zerodha account details.
You need to click on "IPO" which is in the portfolio section on the console dashboard.
By clicking on IPO, it will show the details on how to buy an IPO and also IPO which is available for bid.
By clicking on the bid option for selected IPO, it will show you all the details like issue open, issue closed, issue size, issue price, market lot and red herring prospectus.
We can apply for an IPO only through the UPI payment option. We have to enter our UPI ID and select the cutoff price by entering a quantity to purchase and clicking on the submit option.
The amount will be moved to the mandate for a payment option, which is like a commitment for payment if an IPO is allotted.
We can check the mandated amount in the UPI application or in our respective bank applications and click on "proceed" before "accept before" time.
FAQs
Open Demat Account
| Broker | Rating | Link to Open |   |
| --- | --- | --- | --- |
| Zerodha | ★★★★★ | | |
| Upstox | ★★★★ | | |
| Angel Broking | ★★★★ | | |
| 5 Paisa | ★★★★ | | |
| StoxKart | ★★★★ | | |