In this blog, we will provide you with detailed information on the Zerodha Customer Care Number and Email Id provided for the people who Open Zerodha Demat Account as well as to raise any issues while trading.

About Zerodha
Zerodha is the leading discount broker in India which provides multiple services and benefits to the clients who open Zerodha Demat Account. If you are looking to Open Zerodha Account, you can use this Zerodha sign up link and enter your phone number, email id, and name to register with Zerodha.
Zerodha Account Opening process online is very easy and takes less than 5 mins. Click here for the direct link, pay Zerodha Charges for account opening, enter personal details as well as bank details, and upload the Zerodha Account Opening Documents online.
Zerodha Customer Care Number
080-4718-1888 or 080-4718-1999 are the Zerodha Customer Care number. 
You can give a call on 080-4719-2020 or 080-7117-5337 and get in touch with Zerodha customer care for account opening.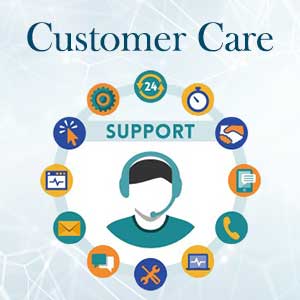 One can call between the specific hours mentioned and share all the details with representatives and get the best answers to your queries.
Zerodha Helpdesk is active for all types of inquiries whether product knowledge or any service-related issue.
Zerodha Customer Care Email ID
Zerodha Helpline Email-id is support@zerodha.com. One can write about your problems to the team or contact the compliance team for any issue at support.zerodha.com which is a zerodha support portal
Zerodha Customer Care Support Timings
You can call Zerodha Customer care between 8:30 am to 5:30 pm on weekdays. The timings to call for Zerodha Account Opening related queries are between 10 am to 7 pm.
On Saturdays, the timing is between 10:00 am to 2:00 pm and Sundays and market holidays are closed for calls.
Note: The time taken to address your email sent at support@zerodha.com is usually within 2 working days.
FAQs
How do I contact Zerodha support?
Either call at 08047181888  for Zerodha Customer Care number to resolve your queries or raise a query at support.zerodha.com
What is the Zerodha Helpline no?
Zerodha Helpline number is 08047181888
What are the numbers for Zerodha customer care for account opening?
You can call on 080-4719-2020 or 080-7117-5337 to get in touch with Zerodha customer care for account opening.
How do I open a Zerodha account?
You can use this direct link to Open Zerodha Demat Account.
Does Zerodha charge for Account Opening?
Yes, you need to pay Rs 300 to open the account. You can check detailed Zerodha Charges here.