Zerodha Coin
Zerodha Coin is a free application that allows you to buy unlimited mutual funds online with zero brokerage amount and Zero commission pass back. Zerodha Coin is a dedicated platform by Zerodha for investing in direct mutual funds in India.

You have the ease to invest in Direct Mutual Funds. The discount broker has a tie-up with more than 40+ AMCs to facilitate customers to invest in direct plans. The Coin Zerodha Mutual Fund platform is available in both web and mobile versions.

Zerodha Coin Features
Here are a few features of Zerodha Mutual Fund App
Coin by Zerodha is a comprehensive platform to buy direct mutual funds from AMCs. The essential benefit is that direct plans are subjected to lower expense ratios and provide a greater return to investors.
Zerodha coin offers brokerage-free investment in mutual funds to the users.
You can easily invest over schemes like equity, debt, FOF, and ELSS category.
Coin Zerodha Mutual Fund platform gives you the freedom to build your own investment as per your need.
You can start, modify, or cancel to stop the MF investment using the Zerodha Coin anytime.
You can closely track and monitor the investment portfolio, scheme performance, and current NAV details.
Zerodha waived off the depository charges, so you don't need to pay depository retrieval charges of Rs. 5.50.
You can get the flexibility to invest via SIP or lump-sum options.
You can access the reports like capital gain tax reports, coin statements, and others using Zerodha Coin.
Related Post: You can read our Detailed Zerodha Review here
Zerodha Coin Charges
Now investing in Mutual Funds through Zerodha coin is completely free, as the platform is available at zero charges.
How Zerodha Coin Works
Investment in Mutual Funds through Zerodha Coin can be done either through the web or mobile applications.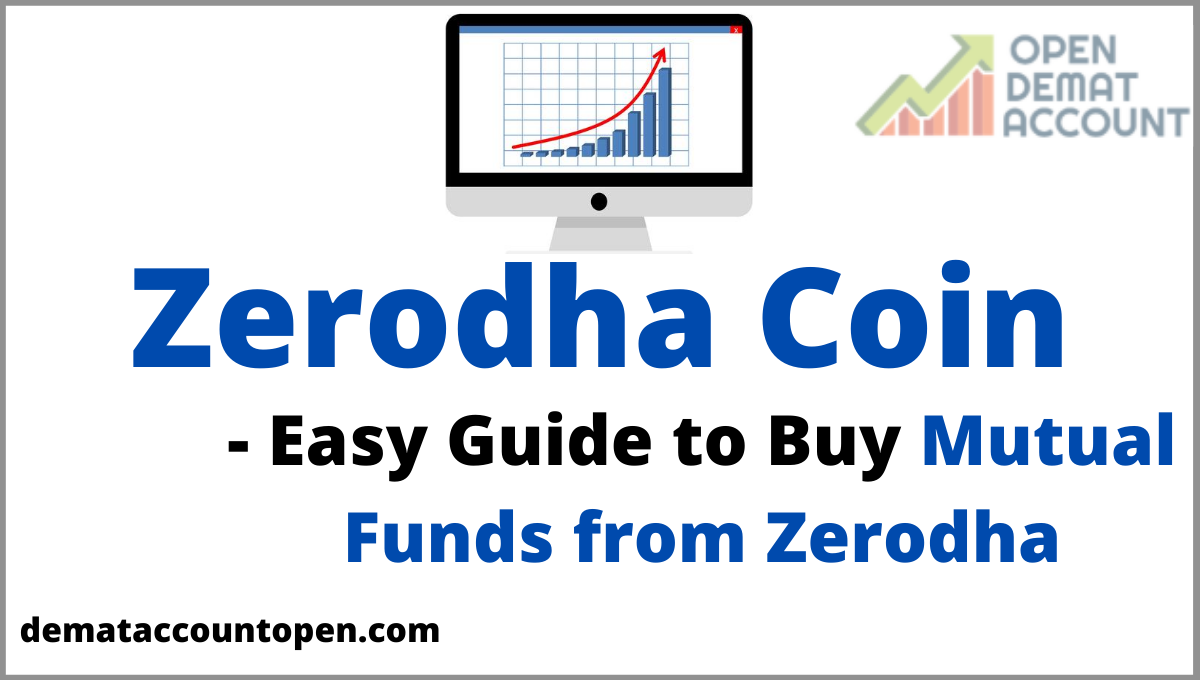 Step by step Guide to buy Mutual Funds with Zerodha Coin
Step 1 – Login to Zerodha Coin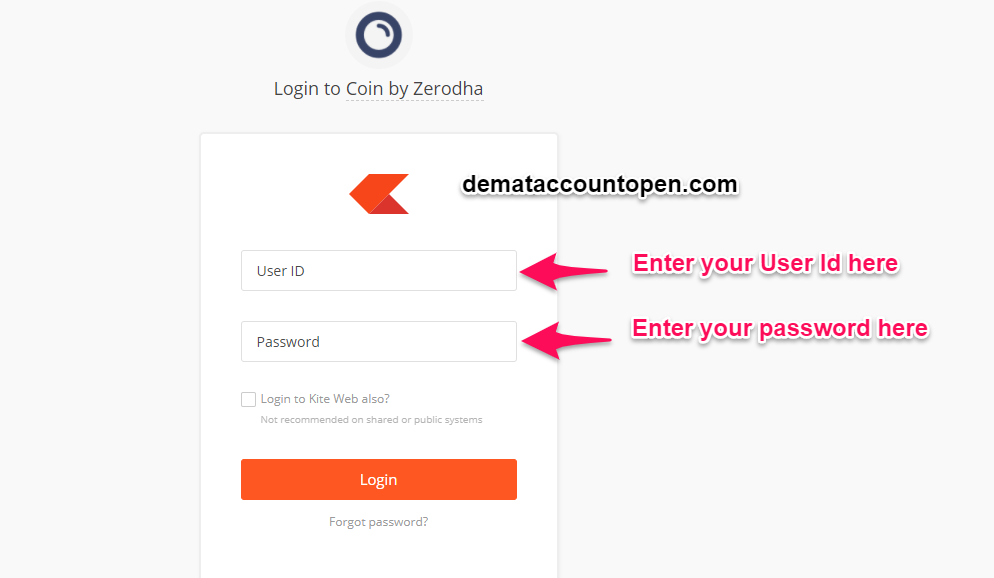 Mobile users can access the coin app through Zerodha Kite login credentials. Web users have to first login with kite and then go to the coin platform.
Step 2 – Choose the Scheme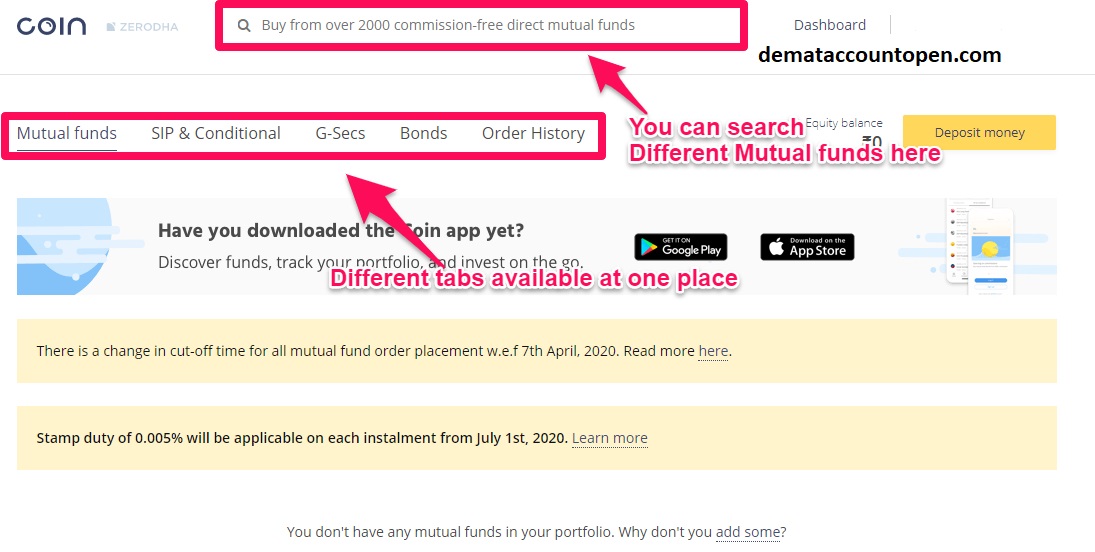 You need to choose the scheme, in which you want to invest.
Step 3 – Check NAV history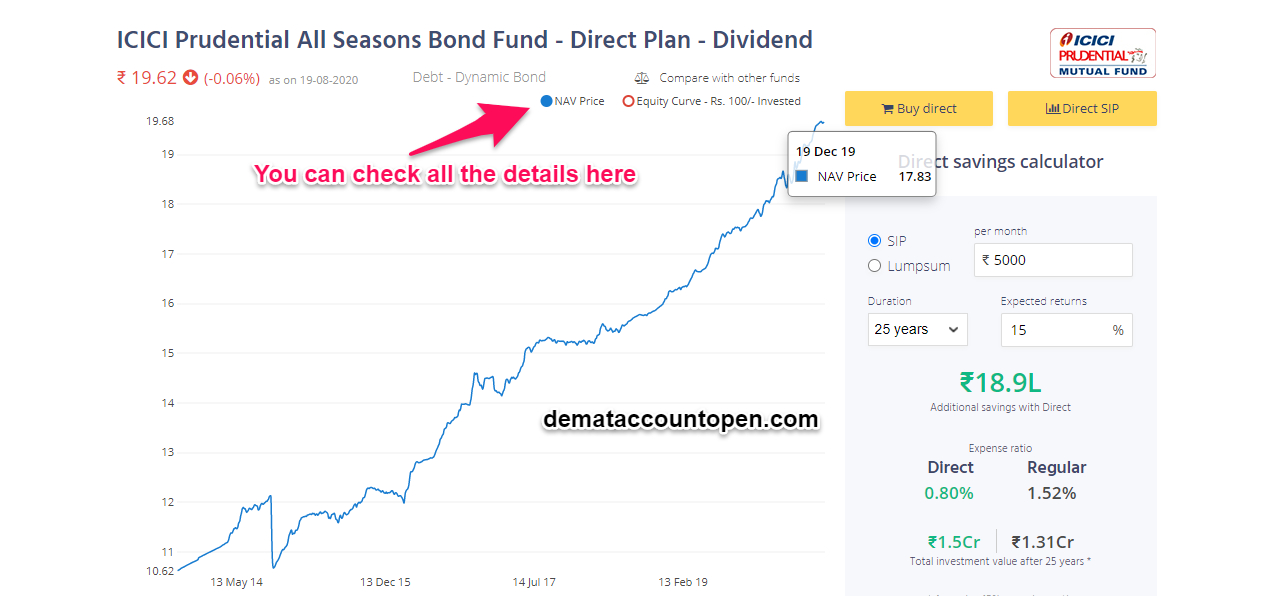 You can check the fund's past NAV history, access direct saving calculator, exit load, minimum investment, etc.
Step 4 – Choose the Plan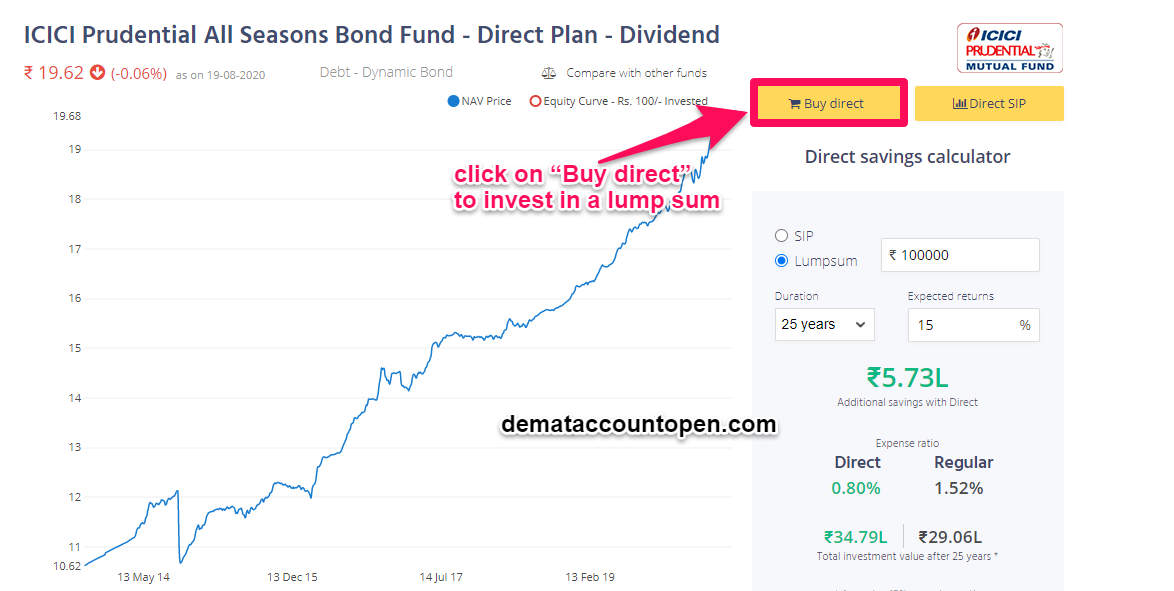 You can choose to Buy SIP or Buy Direct. If you are looking to invest in a lump sum, then you need to click on "Buy direct".
Step 5 – Enter the Amount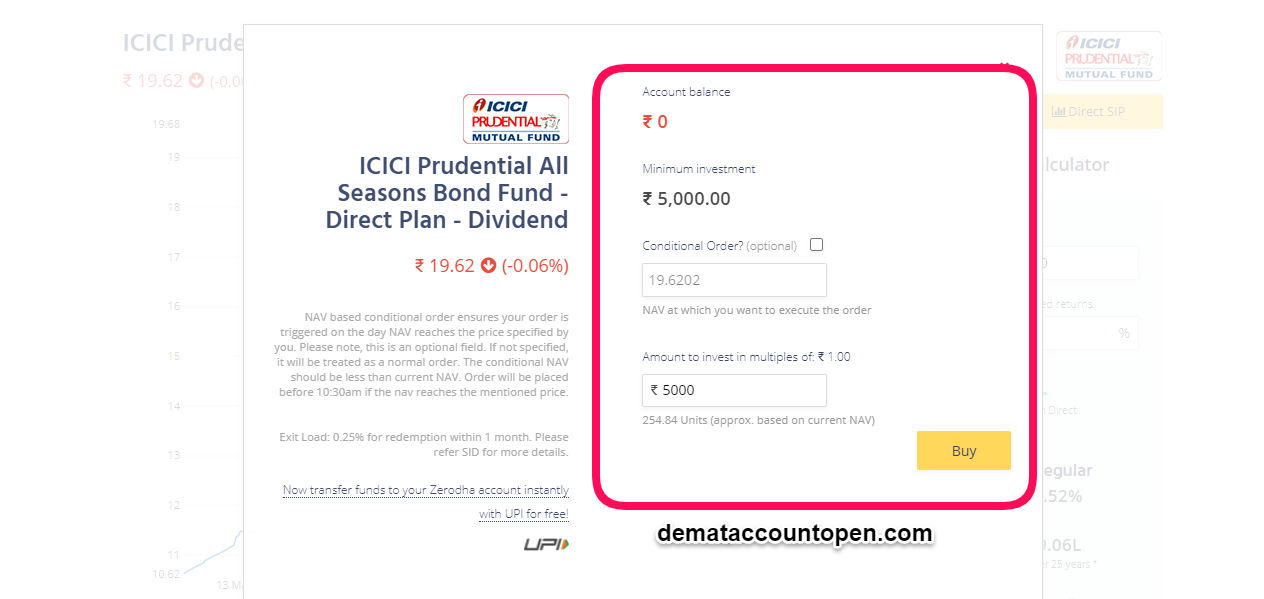 You need to enter the amount and press "Buy" to make an online payment. You can even place conditional order (optional) to execute the order at a specified NAV price.
Step 6 – Choose Direct SIP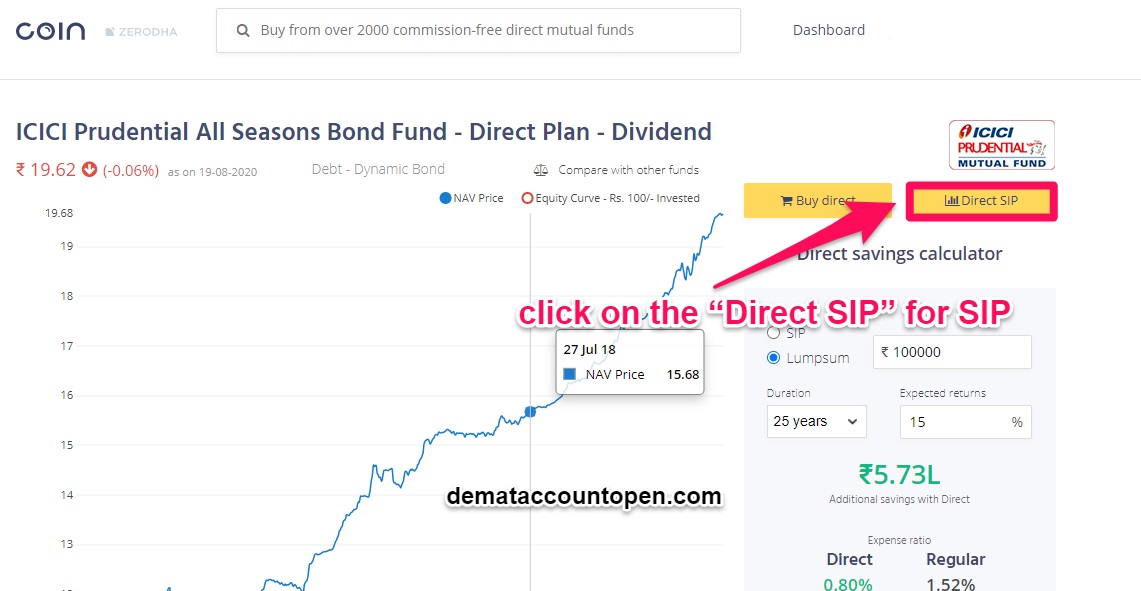 If you are looking for SIP then you need to click on the "Direct SIP" button.
Step 7 – Confirm and start investment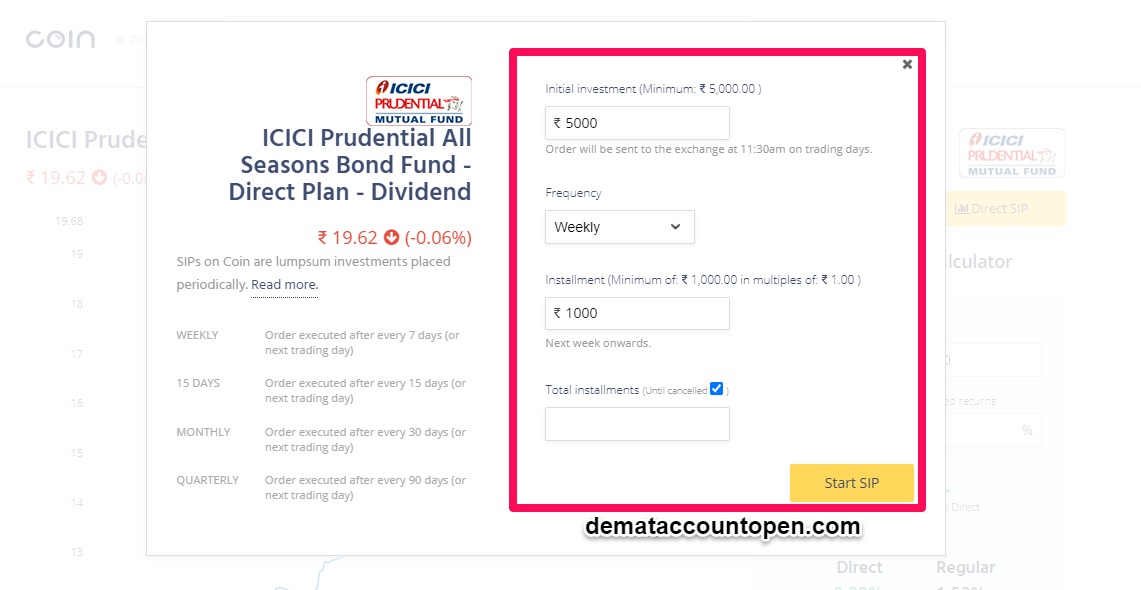 You need to enter the Initial investment frequency of your SIP like weekly, 15 days, monthly, quarterly, and SIP instalment amount that you want to deduct on every SIP due date, and press the "Start SIP" button, and then you need to click on "Confirm & invest".
Zerodha Coin – Advantages
You can purchase funds directly from Asset Management Companies.
You get unlimited investment at zero brokerage or transaction charges.
You can also set NAV at which they want to place a buy or redeem order in the future.
You get an option of choosing between 40+ AMCs
Coin Zerodha – Additional information
All your Mutual Fund holdings will stay in Zerodha Demat Account thus, to avail such service you need to pay Annual Maintenance Charges which is Rs 300.
First-time investors may face difficulty to choose the right fund as there is no MF advisory offered by Zerodha.
Zerodha Coin – Conclusion
Undoubtedly Zerodha Coin is the game-changer in the mutual fund industry with no subscription charges to invest in direct mutual funds and regular plans which ultimately benefits the investors.
FAQs