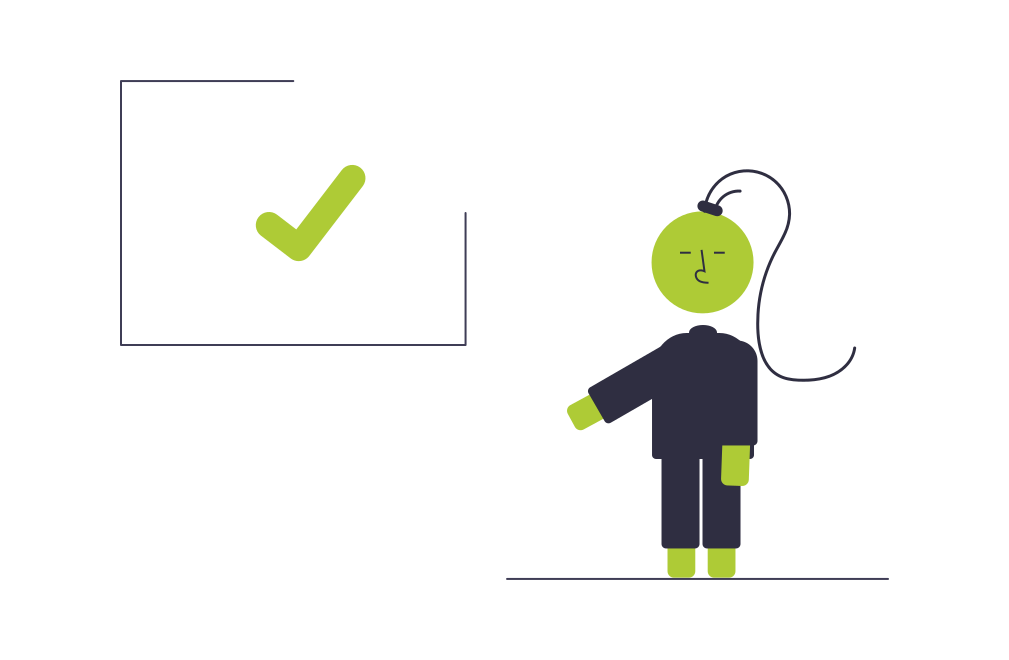 SEBI (Securities and Exchange Board of India) has laid down guidelines and rules for opening a Demat account in India. You see, whatever stage of life you may be at, getting familiar with SEBI guidelines for opening a Demat account is imperative. In this blog, learn how to set up your Demat account which is fully in accordance with the SEBI standards.
Learn about:
The documents required
All about account maintenance charges;
Important processes that you need to perform as a user to avoid getting blacklisted
Follow these steps:
1. Get Your KYC Documentation
Opening a Demat account is an essential trading procedure of the stock exchange and enables investments in stocks and securities. Provide the following KYC (know your customer) documents:
Aadhar Card/Driving License,
Address proof such as a utility bill,
PAN card.
Bank statement
Important Point: Linking your PAN card with your Demat account is mandatory as per SEBI guidelines. It is also mandatory that you verify as the rightful owner of the account.
Now, while the documents required for opening a Demat account might differ from one broker to another, KYC essentials remain unchanged. In some cases, additional KYC documents may be needed if fraud is suspected or the operating digital system senses that regulations are not followed correctly.
2. Pick Your Depository Participant
Without the services provided by a registered Depository Participant (DP), you (as an investor) would be unable to partake in much of today's financial markets.
So to get started, register with Depository Participants like CDSL (Central Depository Services Ltd) and NSDL (National Securities Depository Ltd) – which are recognized by SEBI (Securities Exchange Board of India). These registered depositories act as intermediaries between the investor and the depository.
DP's must meet strict qualifications; they must have experience in handling money or securities and maintaining high ethical standards. They must also have a decorated history of abiding by regulatory government and SEBI guidelines. In other words, these DPs must be aware of regulations such as the Scope of the Act, Depository institutions, Free transferability, and No stamp duty.
Understanding and adhering to these guidelines can help you make more informed decisions regarding your investments.
Here is a few SEBI registered brokers list:
5PAISA Capital Limited
ICICI Securities Limited
Motilal Oswal Financial Services Limited
3. Minimum Balance
Opening a Demat account has become easier than ever. According to SEBI guidelines, you can now open a zero-balance Demat account. This is great news for those who are just starting their journey in the stock market.
However, you should note that some Depository Participants (DPs) might charge a fee for initiating and maintaining your Demat account. This fee will depend on the DP you choose. You can open your Demat account absolutely free on Angel Broking (now Angel One).
4. Account Maintenance Charges
To maintain the Demat account, Depository Participants (DPs) charge an annual maintenance fee. This fee will vary depending on which particular DP you choose. Pick the one which gives the best value and service for your money.
By having predetermined charges for all Demat accounts, individuals can avoid being overcharged by stock brokers.
5. Nomination Facility
As investors, nominate somebody who will receive your securities in case of an unplanned mishap. Sparing some minutes to nominate someone for your Demat account is a small but important step that can save your loved ones immense time and effort. SEBI encourages all investors to keep their portfolios safe by using the nomination facility provided.
With this facility, you can be certain that your investments and trading profits are secured and transferred to your nominee with just one simple nomination form.
6. Power of Attorney (POA)
By granting POA to your Demat account, it allows the designated person (DesP) to operate your Demat account on your behalf. This means that your DesP can debit shares from your account when you sell them and credit shares when you buy them. The POA also allows the DesP or stockbroker to transfer shares from your account to another account, as and when required. This eliminates all difficulties in managing and trading securities that may arise due to physical certificate movements.
7. Digital Signature
Using Digital Signatures, your trading procedure on the Stock Exchange will become easier than ever! SEBI allows the use of digital signatures for opening a Demat account, making the process of investing faster and more user-friendly.
Digital signatures are just as secure as traditional ones, but so much more convenient, Doing away with paperwork and time-consuming formalities, the digital signature allows for smooth investment activities for individuals and businesses alike. So take advantage of this amazing facility and trade without any worries.
8. Joint Account:
Opening a joint Demat account with another person can be beneficial in many ways, such as allowing easy transfer of mutual funds and other securities. In order for the process to be completed, one individual needs to be the first holder of the account.
This is usually done by signing documents relating to functions like creating and executing transfer instructions and securities; establishing lines of credit; and participating in special programs on behalf of themselves or others.
Benefits of having a joint account:
It is easy for both you and your partner to keep track of your benefits.
As the account is jointly held, both of you can make contributions and decide on the allocation of the funds.
A joint account enables you to capitalize on diverse investment opportunities jointly.
9. Closing the Account
Closing your Demat account is among the straightforward and simple functions of the stock exchange, but it doesn't have to be a hassle. Most Depository Participants (DPs) offer an easy way to close your trading account:
Fill out the necessary form required.
Provide essential details such as your DP's ID, Client ID, and any relevant up-to-date information that must correspond with your records.
State the reason for closing your account, regardless of its strength, as it will serve as feedback for your DP.
According to the provided account information, any remaining balance in your Demat account will be transferred.
Your account will be closed within 7-10 days. Make sure to settle all outstanding dues before proceeding with the account closure, as your DP is obligated to keep your account active otherwise.
In some cases, there may be a small fee associated with the closing of the account. Make sure to consult your DP for more details and for any other questions you may have about the process.
In conclusion, Demat accounts and the related services provided by a Depository Participant can be of great help to any investor looking to invest in securities or other equity instruments. There are no minimum balance requirements and costs are minimal when compared to manual paper-based processes.
By signing up with an authorized DP such as Angel Broking, you can enjoy all the benefits that a Demat account has to offer. It will provide you with online access for buying and selling various forms of stock exchange investments, easy dematerialization of physical shares, nomination facility for your loved ones, ability to register a power of attorney(POA) or digital signature (DSC), etc.