Motilal Oswal review is a financial services firm with various products and services such as Retail Broking and Distribution, Private Wealth Management, Institutional Broking, Asset Management, Private Equity, Commodity Brokering, Investment Banking, Currency Broking and Home Finance.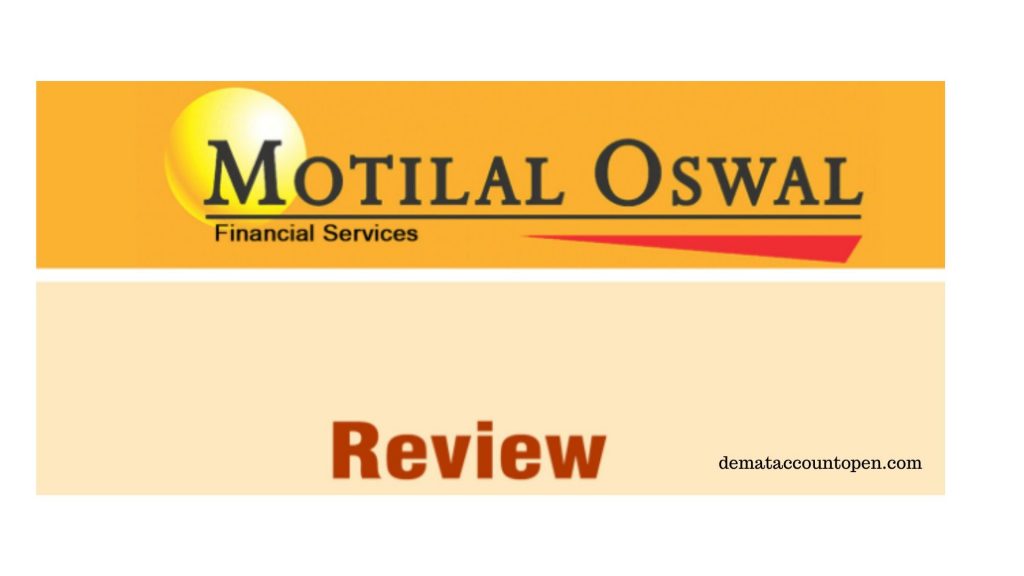 Motilal Oswal spread over 550 cities and towns comprising 1900 Business locations operated by the company and its Business Partners. The company had 850000 registered customers and a team of approx. 2200 employees.
Motilal Oswal Securities has a very solid research team. They invest almost 10% of their revenue on equity research.
ACCOUNT OPENING CHARGES:
| | |
| --- | --- |
| Demat services | Charges |
| Trading Account Opening Charges | Rs. 1000 |
| Trading Account Annual Maintenance Charges | N/A |
| Demat Account Opening Charges | N/A |
| Demat Account Annual Maintenance Charges | Rs. 400 |
BROKERAGE CHARGES:
Brokerage
Charges
Equity Delivery
0.50%
Equity Intraday
0.05%
Equity Futures
0.05%
Equity Options
Rs. 75 per lot
Currency Futures
Rs. 20 per lot
Currency Options
Rs. 20 per lot
Commodity
TRADING PLATFORMS:
Trading Platforms
Features Motilal Oswal Review
MOTILAL OSWAL DESKTOP APPLICATION
1. 1-second rate refresh.
2. Research reports and recommendations for days, weeks, months, years.
3. Trade Guide Signal to auto-generate buying and selling ideas.
4. Allows access to 30,000 research reports within the tool.
MOTILAL OSWALMOBILE APP
1. Multi-asset watch lists with real-time quotes and advanced charts.
2. Real-time portfolio monitoring tools.
3. Funds transfer allowed across more than 60 banks.
4. Secure mobile trading experience with a one-time login feature.
MOTILAL OSWALSMART WATCH APP

1. Instant information on global indices, market top losers and gainers.
2. Access to Portfolio across asset classes.
3. Check margin in both cash & commodities segment.
4. Position updates
MOTILAL OSWAL TRADE
1. Gives a quick snapshot of the account in a single view including cash balance, positions, Order Status, portfolio performance across timelines, and Market data.
2. Simple order form across asset classes with integrated market depth and advanced charts.
3. Provides flexibility of selecting the Mutual Funds one wishes to purchase or option to choose from expert recommendations.
PRO'S & CON'S:
Advantages
Disadvantages
Wide Array of Trading Platforms
Relatively New in Retail Broking
Decent Customer Service
Mobile App can be Improved
Range of Trading Products
High-Quality PMS