About Zerodha
Zerodha is the most innovative discount broker of modern time. By investing a huge amount of money in technology, Zerodha is trying to make trading and investing convenient, safe, fast and extremely cheap. You can click here for a direct link for Zerodha Account Opening.

Zerodha doesn't charge any brokerage for equity delivery & mutual fund investments. Zerodha charges flat Rs 20 per trade for intraday, F&O, currency, and commodity trades across NSE, BSE and MCX. You can also calculate the brokerage charges and margin charges by using Zerodha Brokerage Calculator and Zerodha Margin Calculator.
Zerodha has developed an in-house trading platform, trading tools, back office, partner portals, discussion forums, technical analysis tools and API for integrating its trading platform to other application developers. Here are the details of Zerodha Trading Platforms and you can also read detailed Zerodha Review.

Zerodha Trading Platform
Zerodha provides access to their in-house built trading platform to the people who open Zerodha Demat Account. The trading platforms are
Related Post: Is Zerodha Safe – 9 Reasons to Know
Zerodha Kite 3.0 Web Trading Platform
Kite 3.0 is a web-based trading and investment platform. One can use Zerodha Kite 3.0 to execute the trade using browsers on Mobile or Desktops.
Zerodha Kite 3.0 gives you to access 90,000+ stocks and F&O contracts across major exchanges.
With a clean and simple to use web application, Zerodha allows you to quickly search your favourite stocks with no delay.
Kite 3.0 gives you advanced access to Level 3 data that share deeper insights into market liquidity and allows you to develop advanced intraday trading strategies.
Zerodha kite Web is a user-friendly application. You get extensive charting with over 100 indicators and 6 chart types.
Advanced order types like Brackets and cover. Millisecond order placements. Zerodha Kite App has two-layer security – this means, all your data is safe within your mobile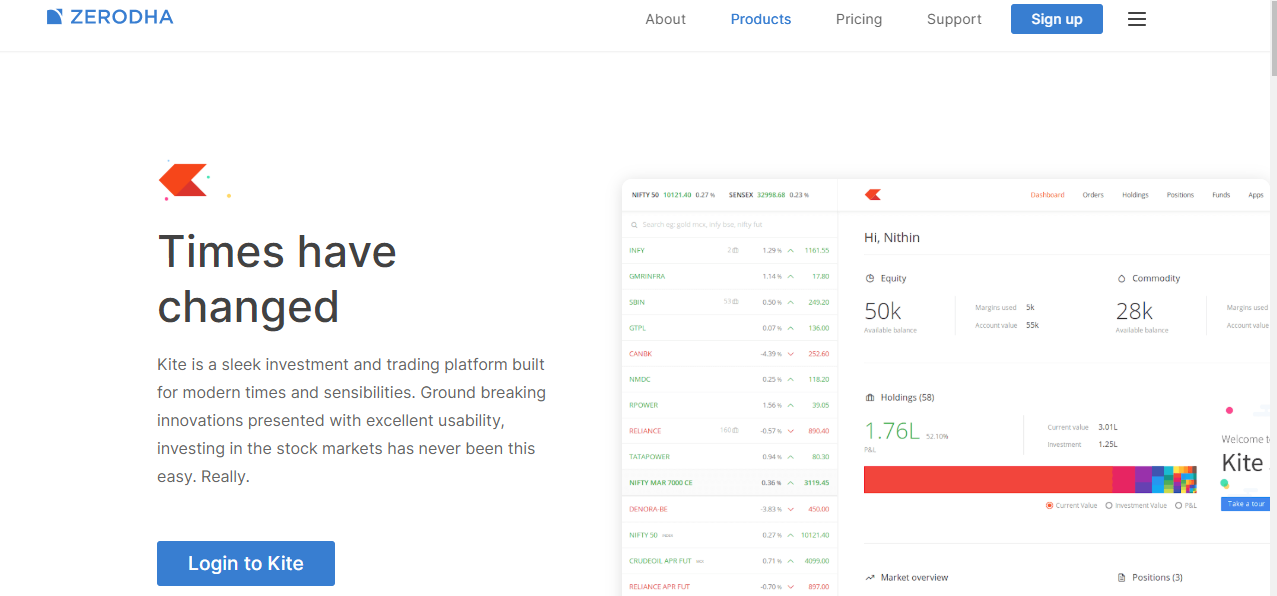 Zerodha Kite Mobile Application
Kite by Zerodha is one of the most advanced trading apps in India available for both Android and iOS mobile phones.
One can easily access the live market data using the Kite by Zerodha mobile application. Easy Navigation definitely eases the Zerodha usability
With easy Buying and Selling options, Kite App by Zerodha helps you to smartly manage your portfolio, create multiple watchlists of your favourite stocks and keep track of your Holdings
Zerodha Kite app has advanced charts with over 100 indicators. All this comes with a smart user-friendly UI
One-tap universal instrument search for all contracts across all exchanges — NSE, BSE, MCX. You get Live data for the market
You can access the Multiple market watch and live market depths. Advanced chart with 100+ indicators Years worth of free historical chart data.
You can check how to access Zerodha Login and Order types in Zerodha.
PI Zerodha
Zerodha PI Software Login is a powerful desktop trading application of Zerodha app.
You can install it for free on your pc or laptop.
It features advanced charting, algos, strategies, & backtesting.
You can trade across segments at BSE, NSE, and MCX using Zerodha PI.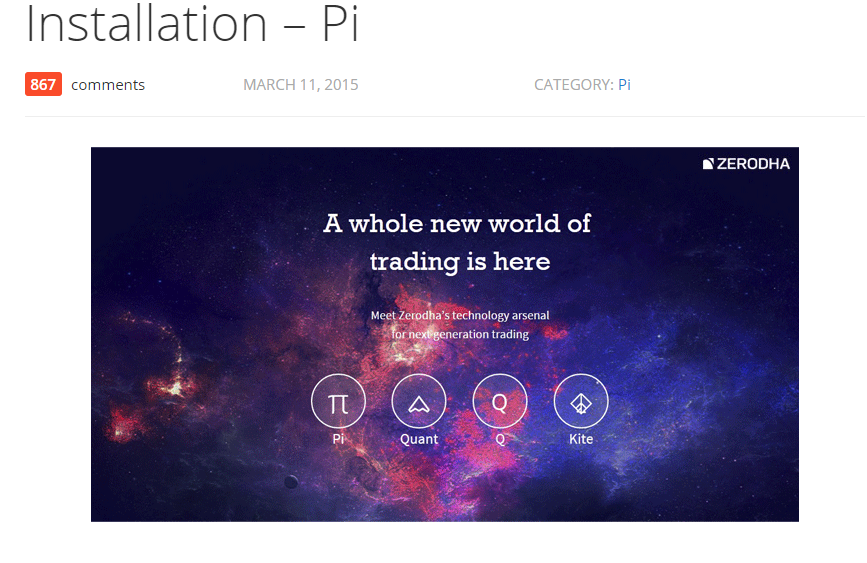 Products offered by Zerodha
Other than Trading platforms, Zerodha also provides a few trading and investing applications for the persons who open Zerodha Demat Account, which are
Zerodha Coin
Zerodha Coin is a free application that allows you to buy unlimited mutual funds online with zero Brokerage amount and Zero commission passback.
After you log into Zerodha coin, it recommends you top Mutual Funds, Low-cost index funds, and Equity+debt funds. This gets easy for people to invest who have zero Stock Market Knowledge
Zerodha Coin gives you meaningful insights like NAV, CAGR return, Launch Date and how the MF has performed over a few years.
Using these insights, one can easily decide to invest or find another Mutual fund to invest.
There is a SIP calculator present in Zerodha Coin that helps you get an idea of return against your investment over a particular period of time
Zerodha Coin is also available to users in the form of the mobile app. Zerodha Coin App has free videos of the experts who share their knowledge on Mutual Funds Investment. Zerodha Coin Charges are zero – as Zerodha coin is a Free application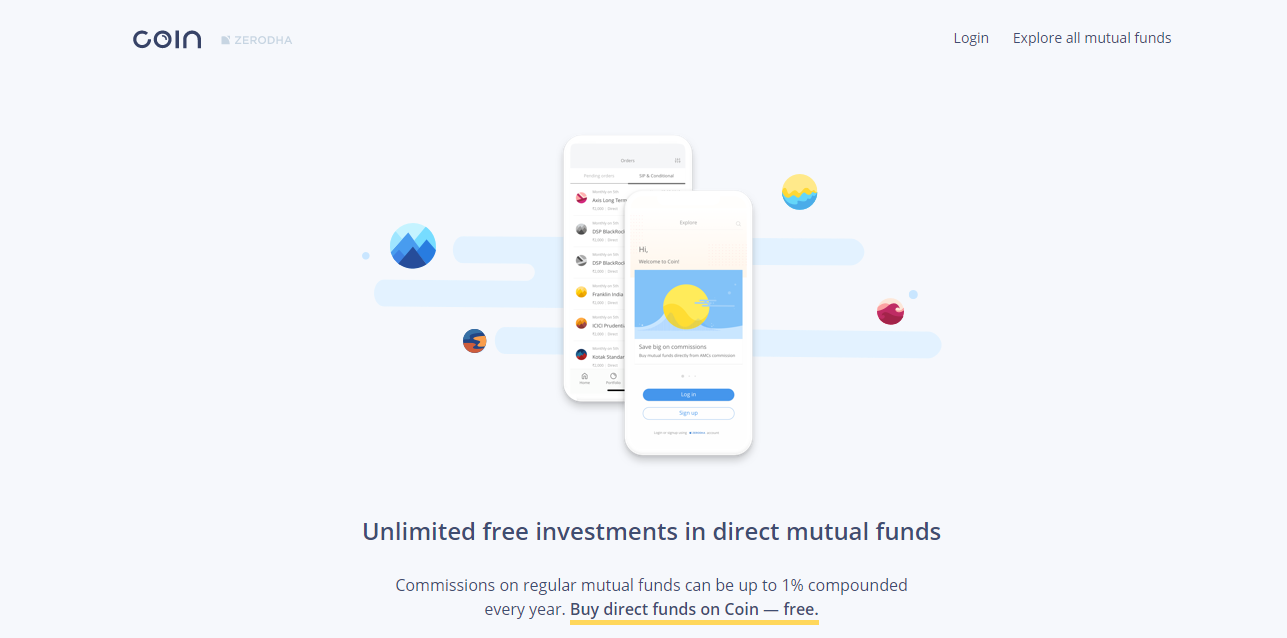 Zerodha Console
Zerodha Console is a central dashboard for all your reports and analytics on your investment portfolio and trades. Along with all the analytics and reporting, Zerodha console also captures Corporate Actions
The console contains easy to read reports with clear charts and visualizations
Reports like Tradebook, P&L, Tax P&L are available for easy downloads
Zerodha console gives an accurate view of your True Profit and loss for your portfolio and generates Tax ready reports.
It gives an easy view to check investments in Equity, Mutual Funds and Cash balance
Zerodha Console gives you a historical breakdown of your stocks by the trades. This helps to better understand trading brokerage charges, STT etc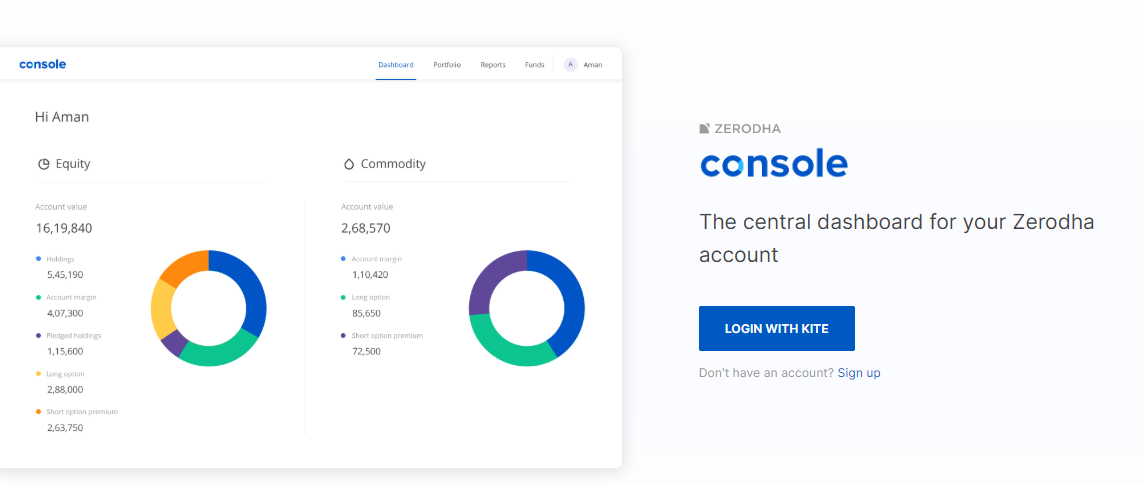 Zerodha Sentinel
Sentinel from Zerodha is a FREE tool to get real-time market alerts for all 90,000+ stocks, bonds, F&O contracts and currencies across exchanges
Zerodha Sentinel allows you to set criteria and create basic as well as advanced alerts on 20+ data points – like price, quantity, volume, and Open interest.
You will get a notification whenever the underlying trigger hits the price that you have set.
These notifications will be sent on Email in your Zerodha Sentinel Account page and on Kite Web.
You can also set advanced alerts using simple arithmetic or data operators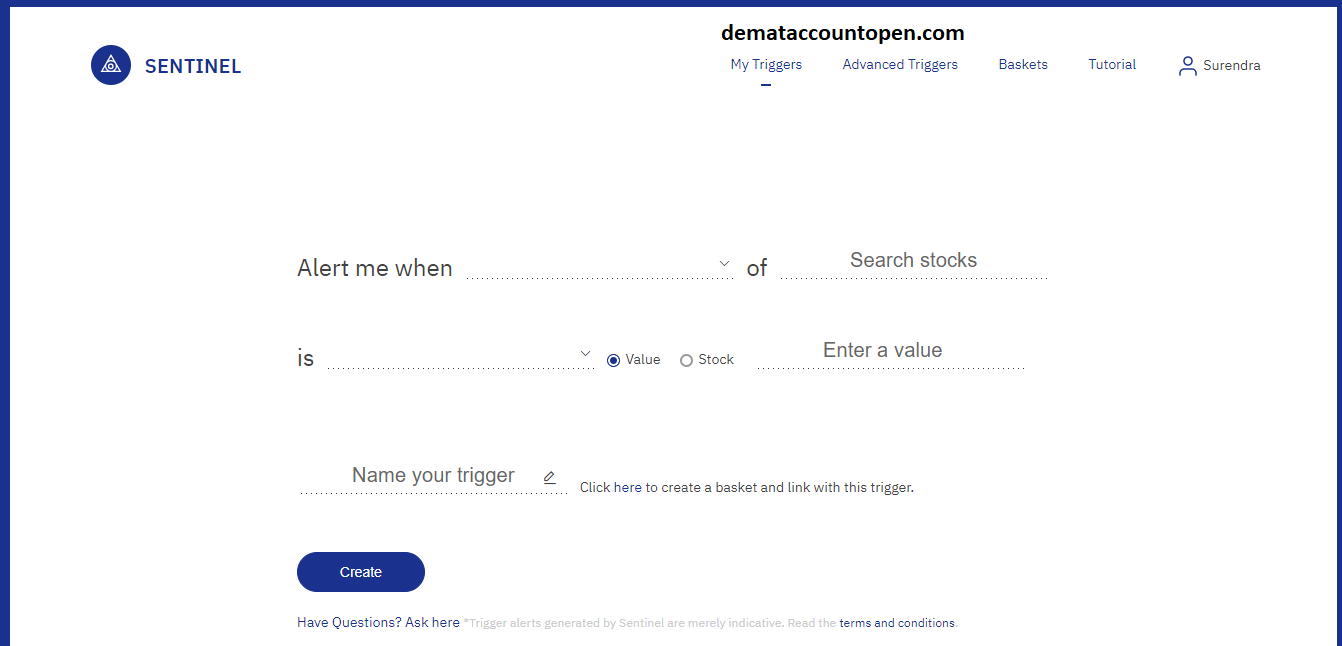 Know more about Zerodha sentinel here
Zerodha Streak
Zerodha streak allows you to define a trading strategy and manage your intraday trades on a real-time basis
It allows you to rack market real time, get alerts and insights and manage trade positions on the run.
One can define trading strategies in English using the various technical indicators on the platform.
Zerodha streak then runs backtest on the strategy with a lookback period of 5 years and then generates signals for your trading strategies
It gives real-time notifications to help you track your positions on the go.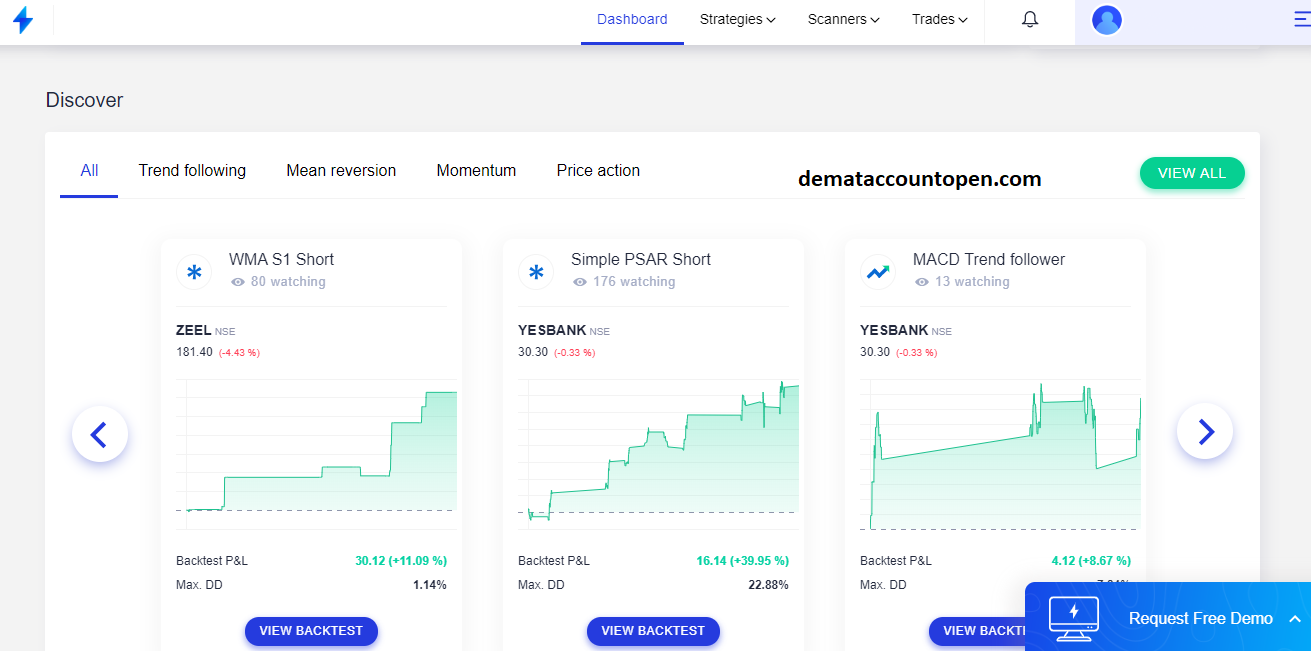 Explore Zerodha Streak
Sensibull Zerodha
Sensibull Zerodha account allows you to Find great opportunities with data, analyse trades, visualise your P&L, and much more with our advanced tools for pro traders.
You can Build your trades and analyze them under different conditions.
You can get market direction with open interest, Max pain, PCR, IV & more.
By using Sensibull Zerodha application, you get hourly, daily and weekly buy and sell signals.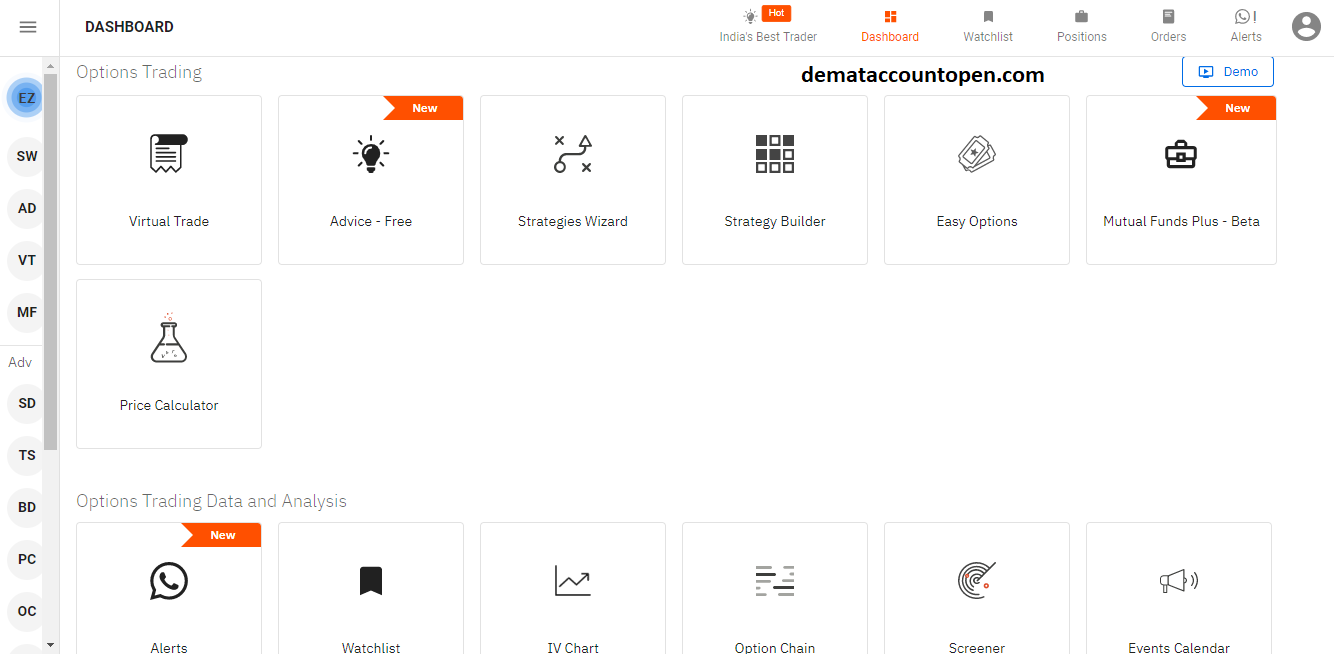 Know more about Sensibull Zerodha here
Zerodha Small Case
Zerodha small case is modern investment products that help you to build a diversified, low-cost & long term portfolio.
Investing in multiple stocks protects you against volatility in a specific stock, making small cases less risky.
You need to pay fees only when you transact, unlike paying every day with mutual funds. Lower fees mean higher returns for you.
You can invest in all the stocks in 1 click, track & manage your small case seamlessly & securely, with your Zerodha account.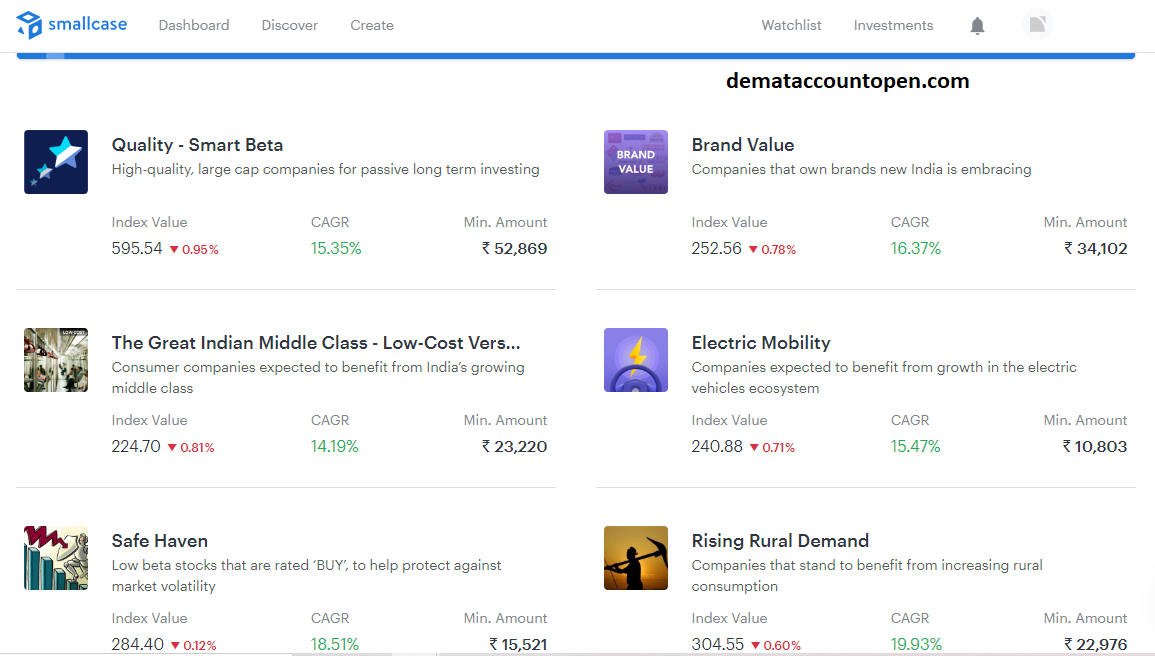 Know more about Zerodha small case here
Zerodha GoldenPI
Zerodha tied up with GoldenPi and launched India's first online platform to bring Bonds and Debentures to the retail population.
By using Zerodha Golden Pi, you can browse the top most rated bonds from various bond institutions, capital market high rated players and capital market division of the bank.
Bondholders will be highly secured than the holders of mutual funds and fixed deposits.
The advanced technology-driven platform known as Zerodha bond trading platform ensures to monitor your portfolio closely.
It provides you with real-time notifications on incoming payments and other necessary updates.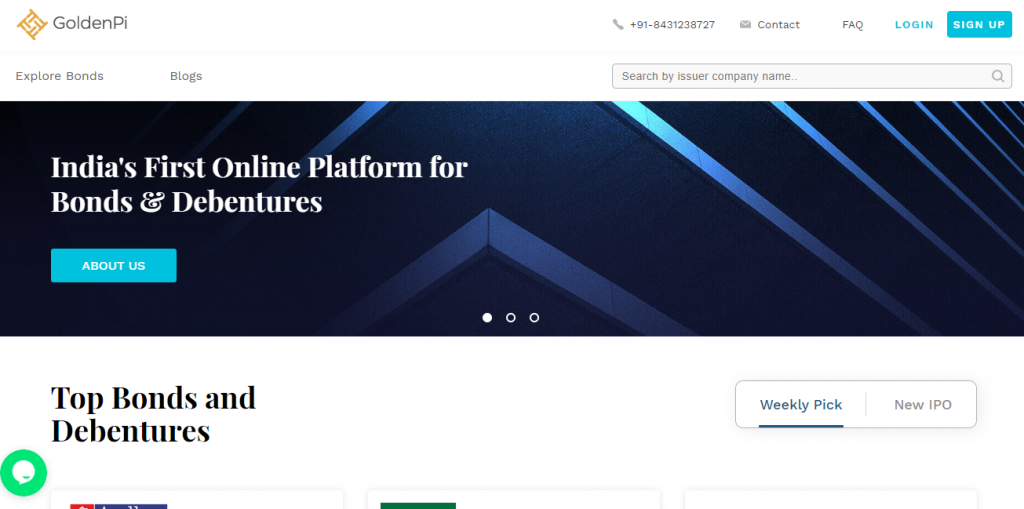 Know more about Zerodha GoldenPI
FAQs
Open Demat Account
Broker




Rating




Link to Open



 

Zerodha


No.1 Stock Broker in India







★★★★★









Upstox




★★★★









Angel Broking




★★★★









5 Paisa




★★★★









StoxKart




★★★★