Apply for IPO using SBI IPO feature of Net banking
You can apply for the IPO in SBI using the SBI bank account net-banking services but not through SBI Smart Demat Account Directly. To apply for SBI IPO, you need to follow a few steps which are

Step-1: Login to your SBI Net banking Account
To apply for an IPO using SBI, you need to have an SBI net banking.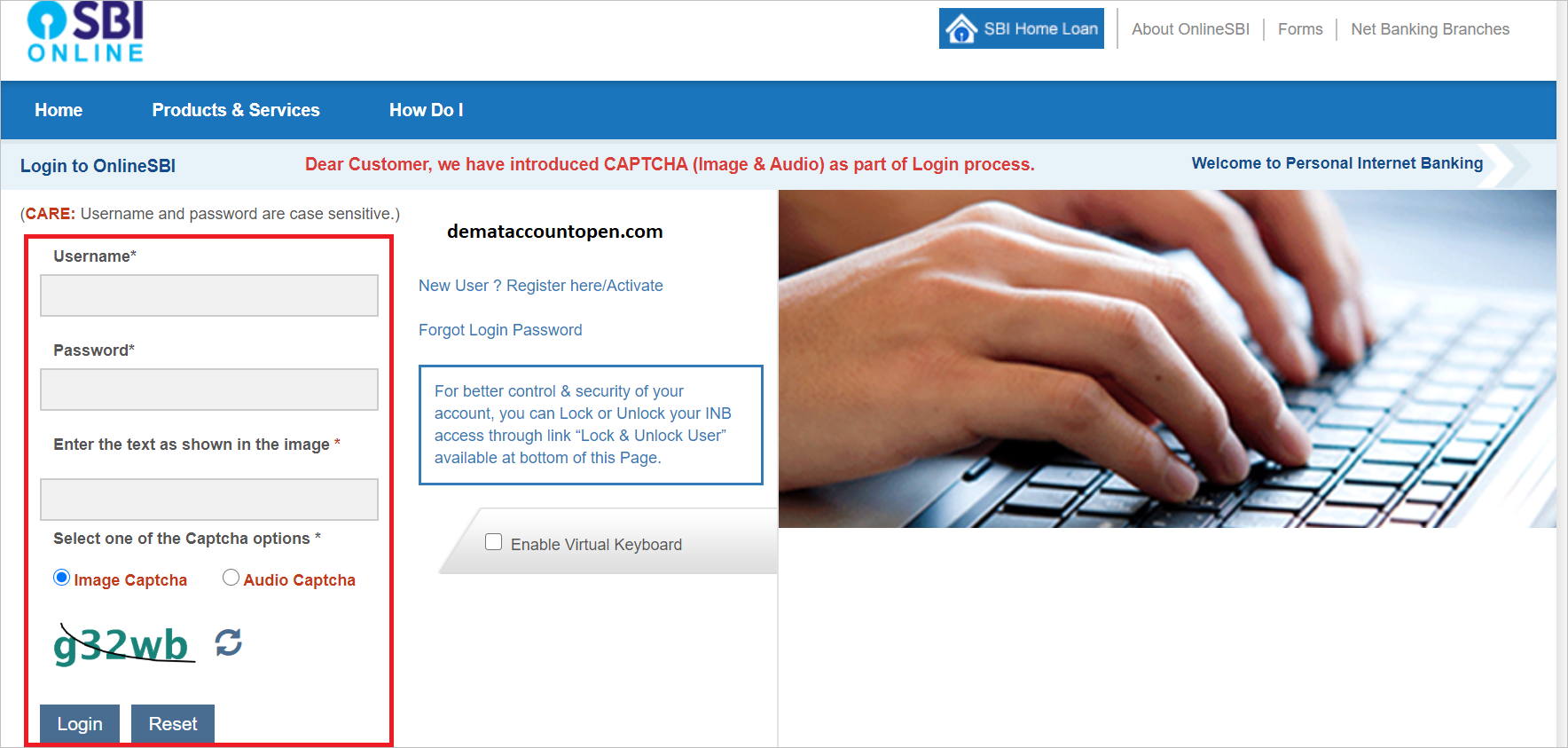 Step-2: Add your profile
If you are using for the first time then you need to add yourself as an applicant by
Clicking on the 'Profile' which is on the top menu, then you need to click on the 'Manage IPO Applicant'.
You need to enter your SBI Net Banking Profile Password and Click on Submit.
In the next step, you need to enter your Name, PAN, Depository details etc, and click on 'ADD and Confirm'.
You need to enter the OTP sent on your mobile and click on 'Confirm' to receive a confirmation message on the successful addition of the applicant.
Step-3: Scroll to e-services section
Now, you need to click on e-Services > Demat and ASBA Services > Click on IPO Equity.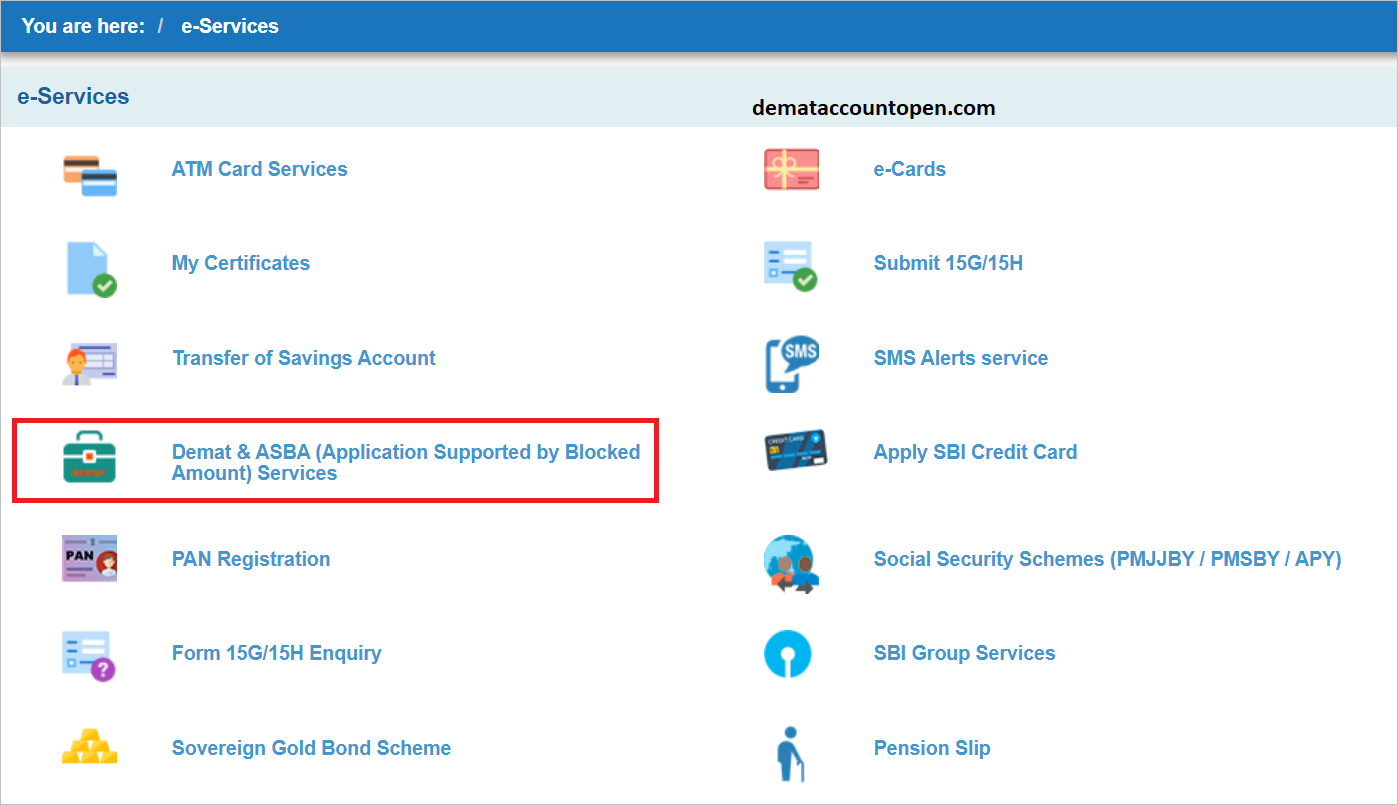 Step 4: Scroll to SBI IPO section as shown below

Step-4: Select the IPO
You need to accept the 'Terms and Conditions' and select the IPO you wish to apply from the list of IPOs available in the SBI IPO section of net banking.
After reading the letter, you need to click on 'Accept' and select the Investor Category.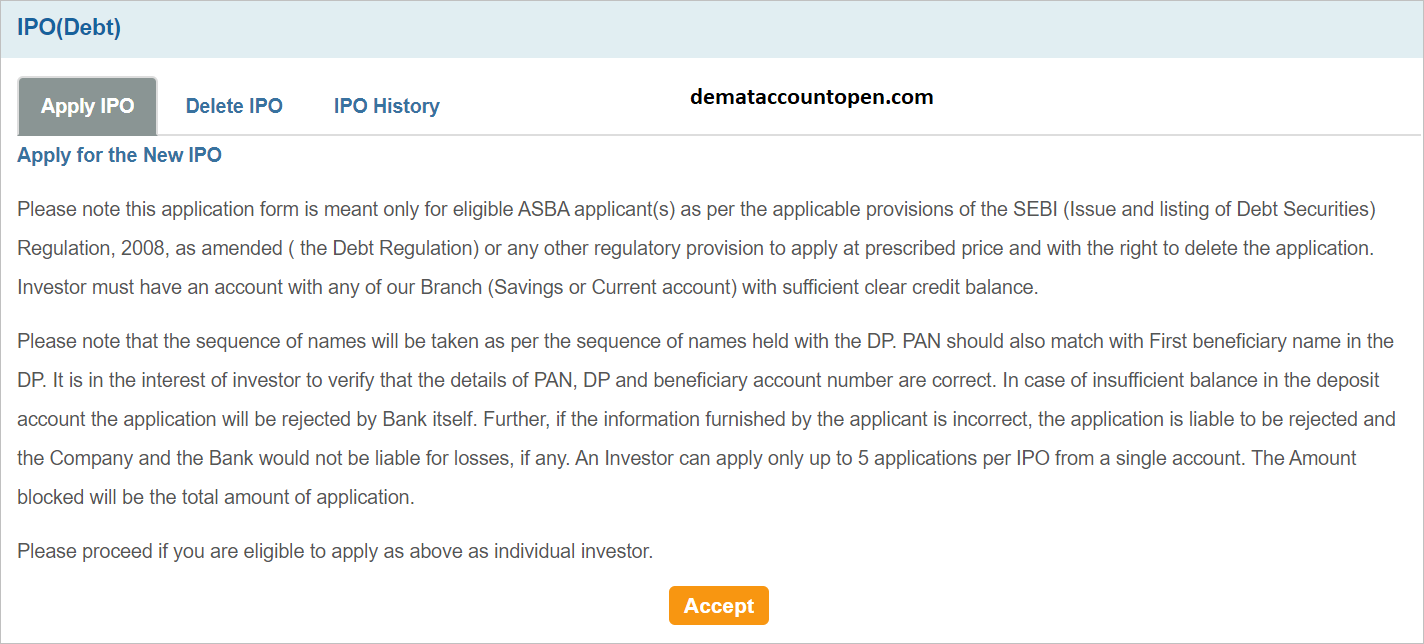 Step-5: Submit the bid
You need to select the applicant in the pop-up window and enter Bid Price, quantity, etc., and click on 'Submit'.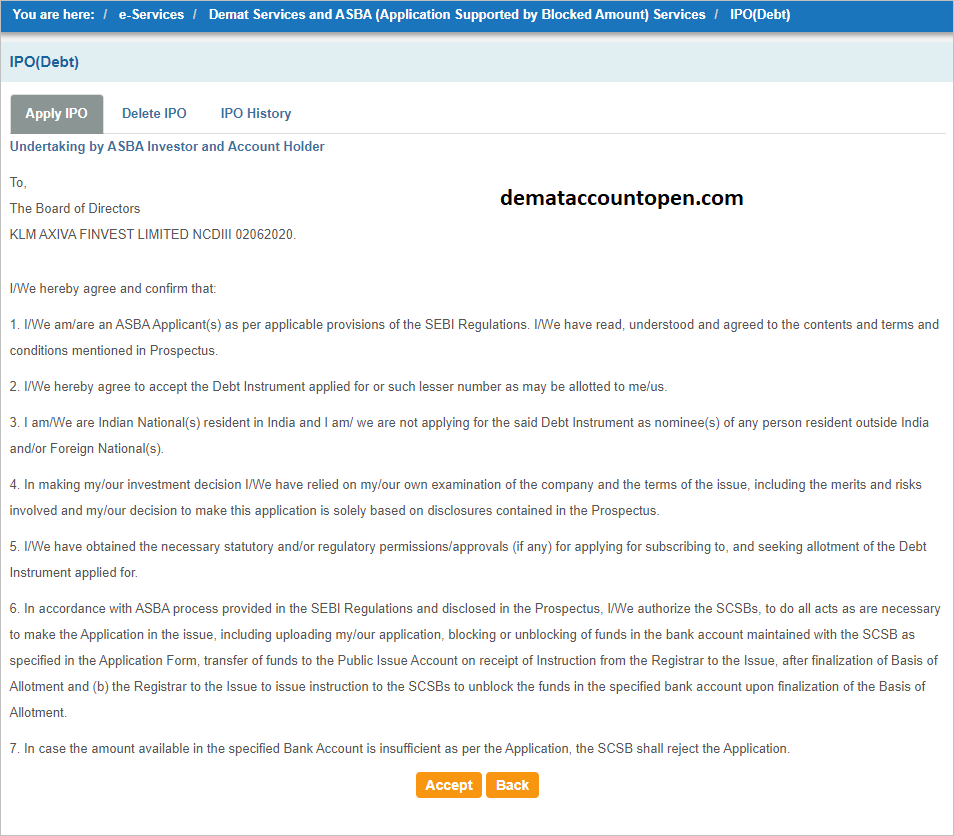 After submitting, you will receive a confirmation email/SMS on a successful application. The total application amount will be blocked in your bank account.
The money will be debited from your account if you are allotted with the shares else it will be unblocked after the allotment process.
FAQs