Upstox Mutual Fund
Upstox is one of the top discount brokers of India which provides a platform to invest in more than 2000 mutual fund schemes from 28 fund houses.
All the schemes provided on the Upstox mutual fund platform are regular schemes.
Upstox charges transaction and brokerage fees for providing mutual fund services.
After you have opened a free Upstox Account, you can invest in mutual funds using the Upstox Mutual Fund platform. You can also check the detailed Upstox Review.
You can choose multiple schemes from different fund houses to diversify the portfolio which can sustain the market fluctuations. The minimum investment requirement at the Upstox MF platform varies across different AMCs. Upstox also allows you to calculate the brokerage and margin using Upstox Brokerage Calculator and Upstox Margin Calculator.

Upstox Mutual Fund Platform
Upstox provides a web-based Mutual Fund platform named Upstox Pro App, making it easy for the customers to invest in Mutual funds at a low cost. Upstox Pro App is a completely free platform to invest in mutual funds.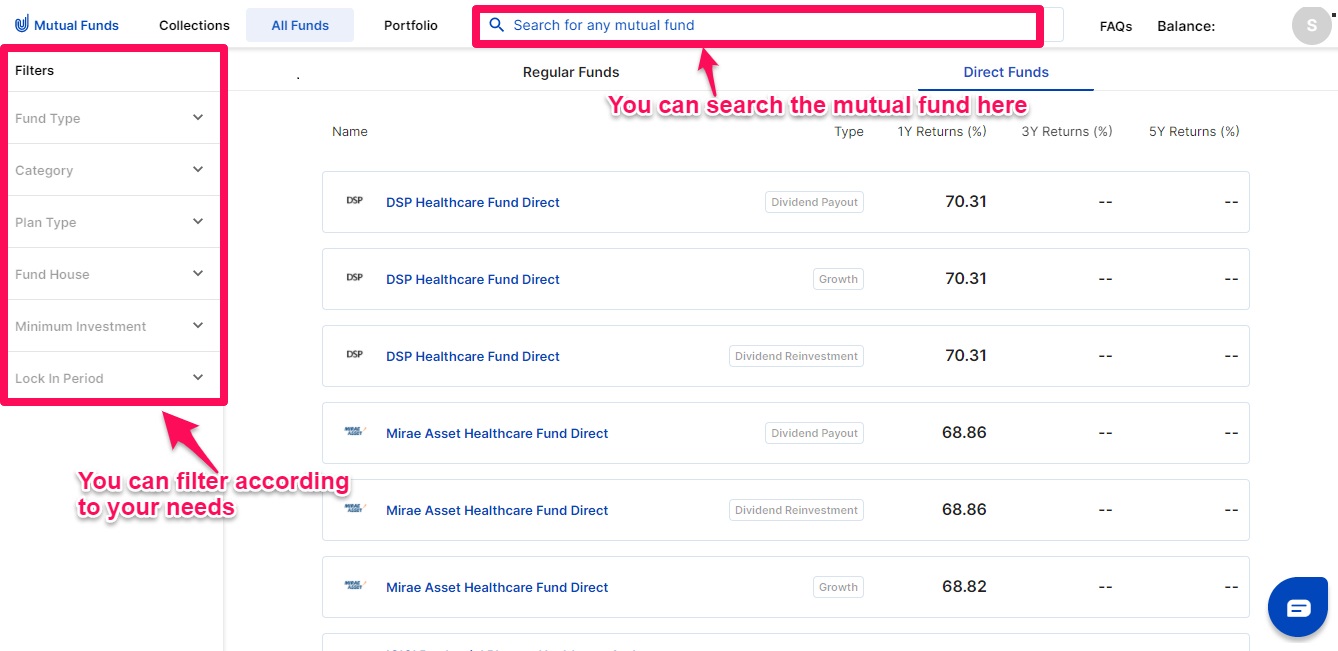 After opening a Upstox Demat Account, you can log in into the Upstox Pro App login.
All the mutual fund schemes available on this platform are optional, which means there is no restriction on the number of units purchased in the mutual fund.
Related Post: Upstox Login – Know how to login Upstox Trading Platform
Step by Step procedure to invest in Upstox MF Platform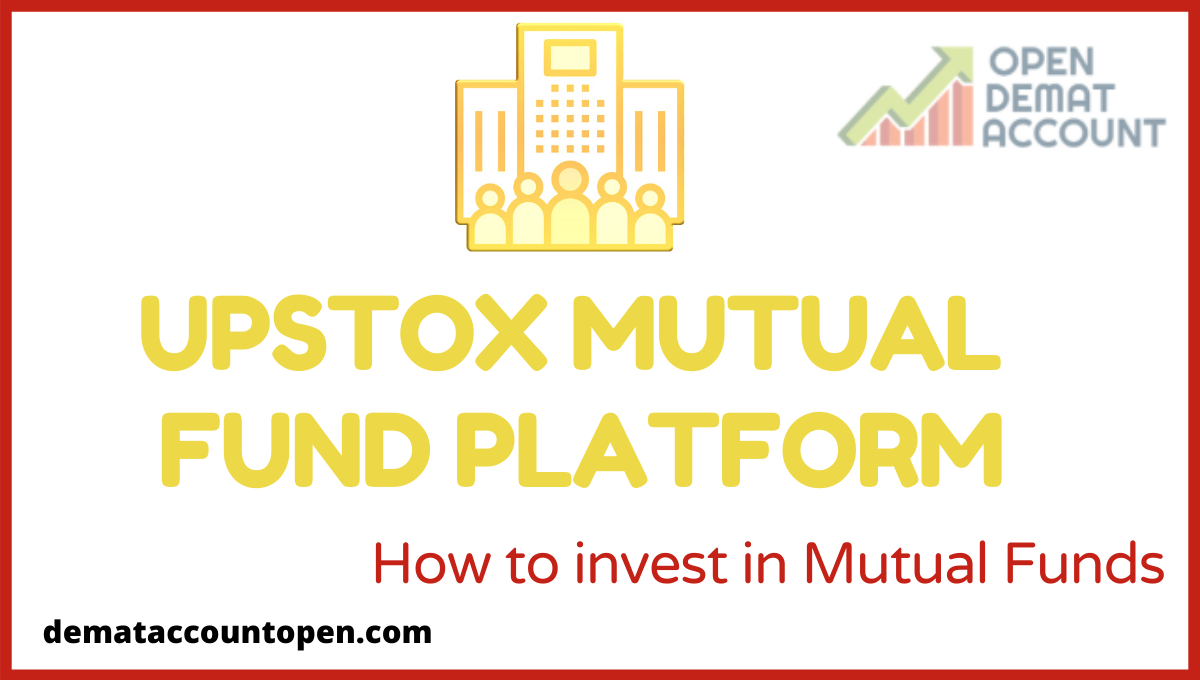 Here is the detailed step by step process to invest in a mutual fund online through Upstox Mutual Fund Platform
Visit Upstox MF platform

Visit the official website of Upstox and click on the Upstox MF platform under the 'Products & Tools' tab.

Login to Upstox Mutual Fund

Login to Upstox Mutual Fund platform with client ID and password

Search Funds

Search the scheme from 'Search Funds' on Upstox MF platform

Choose the scheme

Choose the scheme and enter the amount you wish to invest

Add a mutual fund scheme

Add a mutual fund scheme to your MF account and Click on "Start SIP" for SIP or "Buy Fund" for lumpsum purchase.
Upstox Mutual Fund SIP
A Systematic Investment Plan (SIP) is a way to invest a specific amount at regular periods to satisfy your financial goals. If you are investing in a mutual fund for the first time from the Upstox Mutual Fund platform for SIP, it is necessary to send an ECS mandate to Upstox.
A bank ECS mandate permits the automatic deduction of the SIP amount at a particular interval from your bank account. It may take 15-20 days to get the ECS mandate approved.
Advantages of investing in SIP using the Upstox Mutual Fund Platform
You can just invest only a small portion of money SIP guards from the utmost market volatility condition and provides rupee cost averaging benefits.
It helps you to build a regular saving and investment habit.
It helps in creating wealth or completing a financial goal over a long-term period of time.
Upstox Mutual Fund charges
There are no order charges to buy a mutual fund from Upstox MF Platform.
However, at the time of retrieval or selling of mutual funds, the CDSL charges are Rs. 18.50 that is to be paid by the investor.
Upstox MF platform Advantages
Upstox Mutual Fund Platform Offers more than 2,000 mutual funds to diversify the MF portfolio.
It provides an open MF platform to invest across 28 fund houses
You can easily check and track the performance, returns, mutual fund details of each scheme.
You can filter the schemes quickly as per your needs and find the best MF.
Upstox Mutual Fund Customer Care
Upstox also gives customer care support for investors to contact incase of any issue regarding investment.
You can contact on 022-6130-9999 or mail at support@upstox.com for any mutual fund related issues.
The Upstox live chat and Robo chat options are also available for customers.
Conclusion
Upstox Mutual Fund platform is a simple and user-friendly interface that allows users to to buy and invest in Mutual funds.
From the Upstox MF platform, Investors have diversified options to choose from over 2,000 mutual fund schemes from 25+ fund houses.
Even new investors can use the platform quite easy to select and invest in a mutual fund scheme for their portfolio.
FAQs
Open Demat Account
Broker




Rating




Link to Open



 

Zerodha


No.1 Stock Broker in India







★★★★★









Upstox




★★★★









Angel Broking




★★★★









5 Paisa




★★★★









StoxKart




★★★★