What is the Opening Range Breakout strategy?
The Opening range breakout strategy is an Intraday trading strategy which , as name suggests , advocates buying or selling of stocks when an opening range is established.
What is opening range? The difference between high and low of a stock during a time is known as range of stock .Well lets say a stock opens at 9.15 am and till 9.45 am , its trading in very narrow range. Stock opens at 100 and high is 102 and low is 98 . So Range is 102-98=4rs .

Now the strategy says that you buy the share when stock on 5 minute candle , closes above this trading range. Stop loss is usually the lower end of the range.
Similarly , you sell stock when it crosses below the lower of range , and stop loss will be the higher range for Day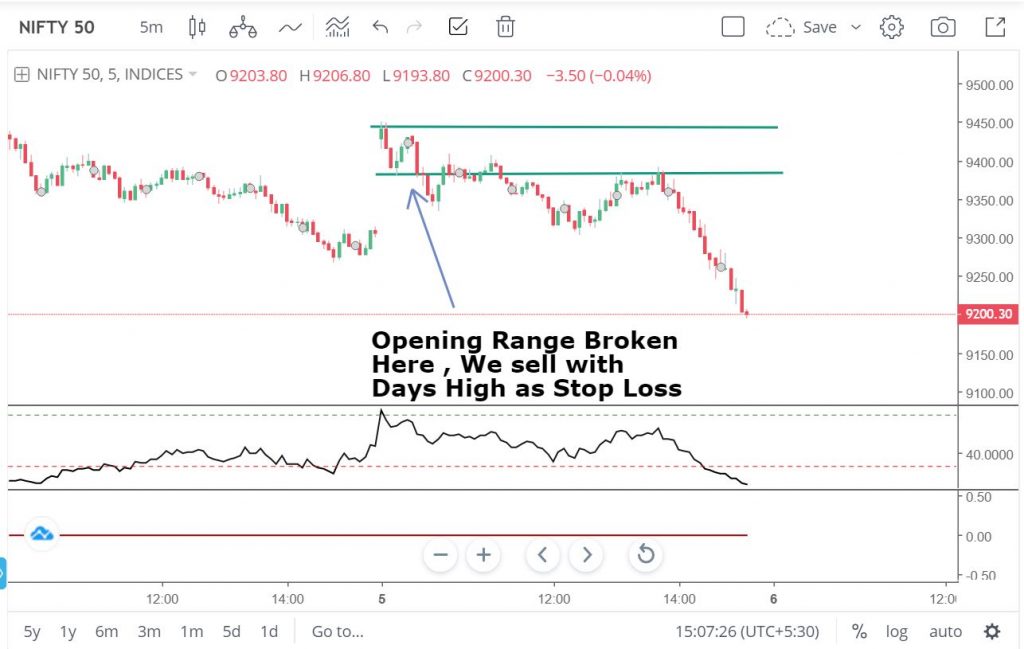 Intraday Trading strategy – What is Trading Ranges
You can then trade the first 20 to 30-minute range or 60-minute. Both the break of the premarket high or the first 20 to 30 minutes. What I have noticed is the 60-minute breakout can often fall victim to false breakouts. I recommend you either use very little money to trade the high flying stocks or stick with high float, slow movers to get a hang on the mechanics of the market. This ensures you do not risk blowing up your account.
The stock should trade within a range, which is smaller than the average daily range of the stock. The upper and lower boundaries of the range can be identified by the high and low of the first 30 or 60 minutes.
Stop Loss in Intraday Stocks – ORB strategy
Stop loss is most important aspect of any intraday Strategy and we should always have clear strategy to enter and Exit. In case of Opening range breakout strategy , Upper range and lower range serves as Stop Loss. For example, if we have Bought a stocks which has broken the opening range on the upside, we will place stop loss at the lower price of the range. If we have shorted the stock on breaking days range on the downside, we will place stoploss at higher price of range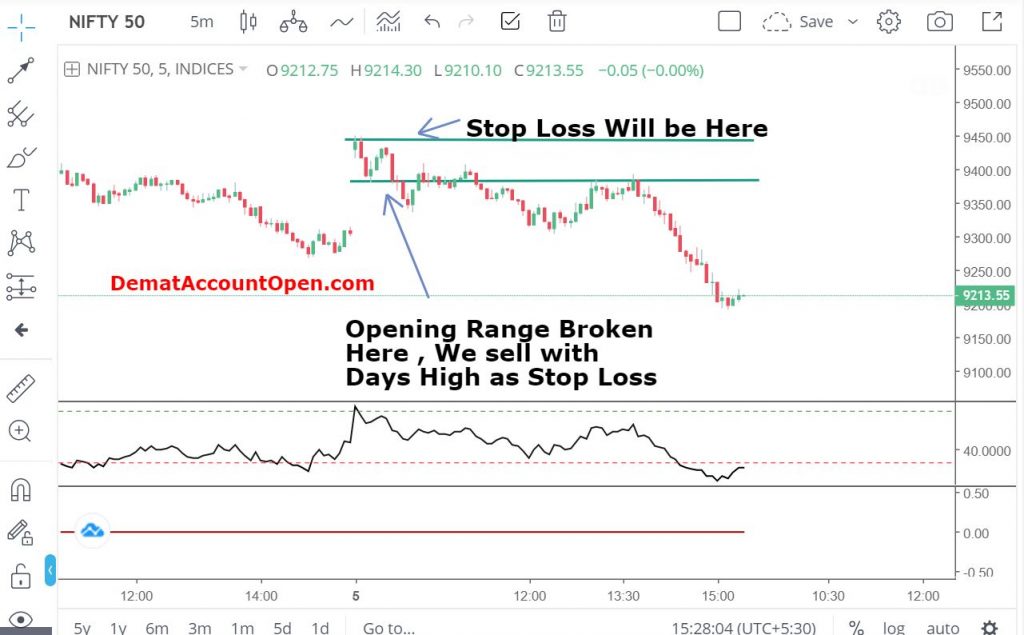 Understanding Order Flow – Volume
The time and sales window will be an invaluable tool for day traders to use to understand if the breakout is real or not. It is essential that there is conviction behind a move above or below the range. We need heavy volume but also the right type of volume. Different times during the day bring in different types of traders and could result in a perfectly good technical setup, which fights against the prevailing market dynamics at that time.

Price and Volume analysis for trading
Price and volume must be in harmony. If you plan to short a stock, which has gapped down, you want to see the stock gap down on heavy volume and then retrace on lighter volume. This confirms that the sellers are in control.
The early morning range breakout is a great trade from a risk perspective because you will want to exit the position quickly if there is no continuation after the breakout.
You can find high volume Intraday stocks using free realtime IntradayScreener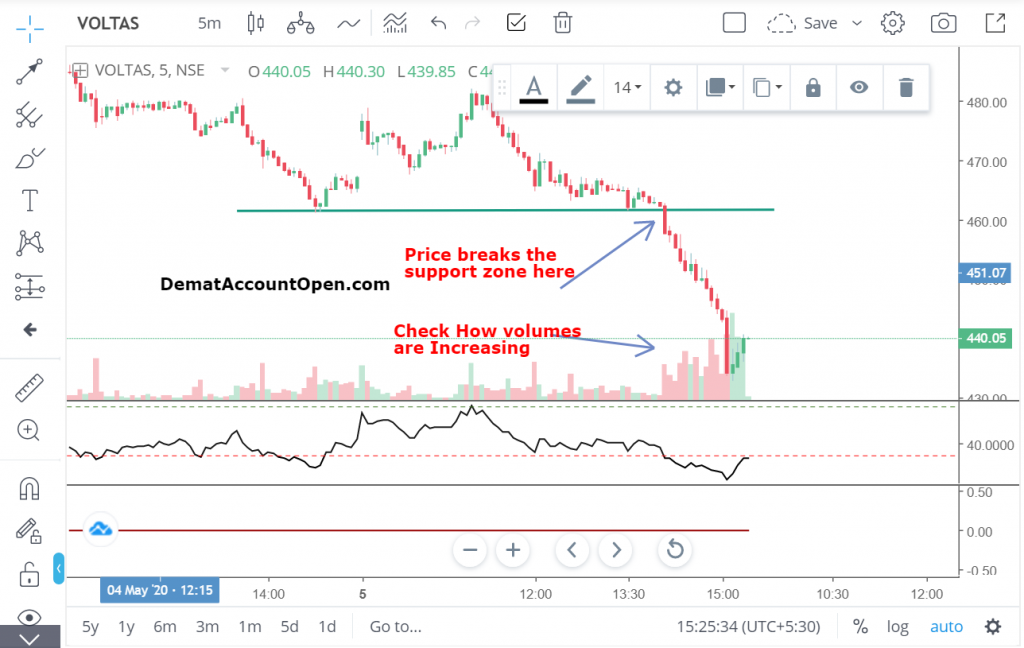 When to Enter and When to Exit Trade
It is obvious that we protect our capital at all times. Learning when to stay in and when to get out is partly following your rules but also being able to process what you see on the tape very quickly. You will start to feel the market after you get used to trading this type of setup.

Other Intraday Trading Strategy
There are other variations of Opening range breakout strategy like Previous range breakout Strategy. PRB strategy means that you have to buy stocks when it crossed yesterdays High levels and you have to short the stocks when it breaks yesterdays low levels.
Another Populart Intraday Trading strategy is Open High Low strategy. Please read about it here.
Broker




Rating




Link to Open



 

Zerodha


No.1 Stock Broker in India







★★★★★









Upstox




★★★★









Angel Broking




★★★★









5 Paisa




★★★★









StoxKart




★★★★